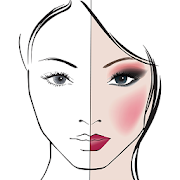 Perfect Corp.
Features of Artistry Virtual Beauty on PC
Přestaňte se obávat přebíjení při používání Artistry Virtual Beauty na mobilním telefonu, uvolněte se z malé obrazovky a užívejte si aplikace na mnohem větším displeji. "Společnost MEmu vám nabízí všechny překvapivé funkce, které jste očekávali: rychlá instalace a snadné nastavení, intuitivní ovládání, žádná omezení baterií, mobilní data a rušivá volání. Zcela nový přístroj MEmu 7 je nejlepší volbou použití Artistry Virtual Beauty ve vašem počítači. díky naší absorpci umožňuje správce více instancí otevření 2 nebo více účtů současně. A co je nejdůležitější, náš exkluzivní emulační modul může uvolnit plný potenciál vašeho počítače, učinit vše plynulým a příjemným.
Screenshots & Video of Artistry Virtual Beauty PC
Vychutnejte si vynikající zážitek z přehrávání Artistry Virtual Beauty na PC s MEMU App Player. Je to silný bezplatný emulátor pro Android, který vám umožní hrát tisíce her v systému Android. ** Virtual makeup and skincare app analyzes your skincare needs and let's you try on top Artistry products.
Game Info
** Virtual makeup and skincare app analyzes your skincare needs and let's you try on top Artistry products. **
Smart facial detection gives you the most true-to-life makeup application in real-time or on selfie photos. Mix and match different makeup and beauty products to find the perfect look for every occasion.
◆ One-Touch Skin Analysis ◆
◇ Track your skin health with instant augmented reality skin analysis and Skin Diary!
◇ Analyze your skin in seconds scoring wrinkles, spots, texture, and dark circles
◇ Your Skincare Diary helps keep track of skin condition improvements over time with just one selfie a day
◆ Personalized Skincare Recommendations ◆
◇ Instant skin analysis combined with your preferences create personalized skincare suggestions
◆ Real-Time Makeovers ◆
◇ Try on makeup in real time with our amazing Makeup Cam to apply complete looks virtually before taking a photo
◇ Save and share photos with your favorite looks and filters
◆ Flawless Skin & Face ◆
◇ Easily adjust or change your skin tone, to give yourself a perfect effortless tan
◇ Add blush & remove shine to reveal a pristine face
◇ Skin smoother and toner revives tired and discolored skin
◇ Enhance your facial contours
◆ Beautiful Eyes ◆
◇ Easily apply eye shadow styles and colors for the look you want
◇ Give your eyes dramatic appeal with a range of eyeliner styles
◇ Instantly add volume and length to your lashes with the mascara tool
◇ Change your eye color to create a subtle or dramatic change
◆ Eyebrow Makeovers ◆
◇ Trim or color your existing brows for a subtle change that will soften your facial features
◇ For a complete arch makeover, try out eyebrow changer for dozens of shapes and colors to discover your most suitable look
◆ Apply Lipstick & Whiten Teeth ◆
◇ Choose from lip gloss or lipstick in classic matte or high-glam shine for the lip color and style best-suited for you
◇ Make your teeth gleam like never before with magic teeth whitener

How to Download Artistry Virtual Beauty on PC
1. Download MEmu installer and finish the setup

2. Start MEmu then open Google Play on the desktop

3. Search Artistry Virtual Beauty in Google Play

4. Download and Install Artistry Virtual Beauty

5. On install completion click the icon to start

6. Enjoy playing Artistry Virtual Beauty on PC with MEmu
Why Use MEmu for Artistry Virtual Beauty
MEmu je zdarma a ten nejlepší Android emulátor. 50 milionů lidí si užívá jeho nejlepší herní zážitky. Technologie virtualizace MEmu ti dovolí plynule hrát Android hry na PC a to i ty nejnáročnější.
Bigger screen with better graphics; Long duration, without limitation of battery or mobile data.

Full Keymapping support for precise control of keyboard and mouse or gamepad.

Multiple game accounts or tasks on single PC at one time with Multi-Instance manager.
Ready to Play?