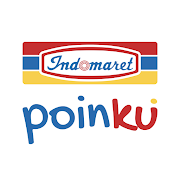 Features of Indomaret Poinku on PC
Stop worrying about overcharges when using Indomaret Poinku on your cellphone, free yourself from the tiny screen and enjoy using the app on a much larger display. From now on, get a full-screen experience of your app with keyboard and mouse. MEmu offers you all the surprising features that you expected: quick install and easy setup, intuitive controls, no more limitations of battery, mobile data, and disturbing calls. The brand new MEmu 7 is the best choice of using Indomaret Poinku on your computer. Coded with our absorption, the multi-instance manager makes opening 2 or more accounts at the same time possible. And the most important, our exclusive emulation engine can release the full potential of your PC, make everything smooth and enjoyable.
Screenshots & Video of Indomaret Poinku PC
Download Indomaret Poinku on PC with MEmu Android Emulator. Enjoy playing on big screen. Kini hadir dengan pengalaman serba baru bersama aplikasi Indomaret Poinku!
Game Info
Kini hadir dengan pengalaman serba baru bersama aplikasi Indomaret Poinku! Belanja di Indomaret menjadi semakin mudah dan seru
- Dapat melakukan pembayaran langsung dengan i.Saku
- Performa lebih cepat & ringan
- Promosi-promosi menarik yang tidak pernah habis
- Cek semua promo aktif dengan satu langkah mudah
- Wajah baru dengan penggunaan yang lebih mudah
- Bonus dengan kode referal
- Misi-misi berhadiah menarik
- Lebih banyak i-Kupon!
- Cek riwayat poin, stamp, & i-Kupon dengan mudah

How to Download Indomaret Poinku on PC
1. Download MEmu installer and finish the setup

2. Start MEmu then open Google Play on the desktop

3. Search Indomaret Poinku in Google Play

4. Download and Install Indomaret Poinku

5. On install completion click the icon to start

6. Enjoy playing Indomaret Poinku on PC with MEmu
Why Use MEmu for Indomaret Poinku
MEmu Play is the best Android emulator and 100 million people already enjoy its superb Android gaming experience. The MEmu virtualization technology empowers you to play thousands of Android games smoothly on your PC, even the most graphic-intensive ones.
Bigger screen with better graphics; Long duration, without limitation of battery or mobile data.

Full Keymapping support for precise control of keyboard and mouse or gamepad.

Multiple game accounts or tasks on single PC at one time with Multi-Instance manager.
Ready to Play?