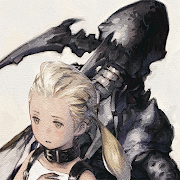 Caractéristiques de NieR Re[in]carnation sur PC
With all your passion for playing NieR Re[in]carnation, you hands are not supposed to be limited on a tiny screen of your phone. Play like a pro and get full control of your game with keyboard and mouse. MEmu offers you all the things that you are expecting. Download and play NieR Re[in]carnation on PC. Play as long as you want, no more limitations of battery, mobile data and disturbing calls. The brand new MEmu 7 is the best choice of playing NieR Re[in]carnation on PC. Prepared with our expertise, the exquisite preset keymapping system makes NieR Re[in]carnation a real PC game. Coded with our absorption, the multi-instance manager makes playing 2 or more accounts on the same device possible. And the most important, our exclusive emulation engine can release full potential of your PC, make everything smooth. We care not only how you play, but also the whole process of enjoying the happiness of gaming.
Captures d'écran et Vidéo de NieR Re[in]carnation PC
Téléchargez NieR Re[in]carnation avec le simulateur d'Android MEmu sur votre PC. Profitez de jouer sur un grand écran. The latest game in the NieR series arrives on mobile devices!
Informations sur le jeu
The latest game in the NieR series arrives on mobile devices!
NieR Re[in]carnation is a command-action RPG for mobile devices from Square Enix and Applibot.
ーーーーー
- Story / It is a place called The Cage.
A girl awakens on a cold stone floor.
She finds herself in an infinitely vast place filled with buildings that touch the very sky.
Guided by a mysterious creature who calls herself Mama, she begins to explore her new surroundings.
To reclaim what she has lost—and atone for her sins—she sets off on a journey through this place of unknown creation.
...A place known as The Cage.
- Character Info
The Girl of Light
When the girl came to, she was collapsed on the stone floor of The Cage. Though she is kind and has a bright personality, she wears a collar and bandages for reasons unknown, and is plagued each night by horrible dreams.
Mama
A mysterious creature who calls herself Mama. She seems to know something about The Cage, and acts as a guide for the girl.
The Dark Monster
A strange being that wanders The Cage. It resembles a knight in armor, but also a speechless insect. Regardless, it seems to have some kind of goal...
Battles play out by issuing commands to your characters.
- Battle
Battles play out by issuing commands to your characters.
This game includes an auto mode that makes your characters attack enemies all on their own, making it easy for people who aren't as skilled at video games to join in and play as well.
- Staff
Producer: Yosuke Saito
Creative Director: Yoko Taro
Director: Daichi Matsukawa
Main Character Design: Akihiko Yoshida (CyDesignation, Inc.)
Concept Art: Kazuma Koda
Music: Keiichi Okabe (MONACA INC.)
- This game contains some paid items that are available for purchase.
Purchasing said items may incur additional charges.
- Recommended environment: Android 7 or later

Comment télécharger NieR Re[in]carnation sur PC
1. Téléchargez l'installateur MEmu et terminez l'installation

2. Démarrez MEmu puis ouvrez Google Play sur la page d'accueil

3. Recherchez NieR Re[in]carnation dans Google Play

4. Téléchargez et installez NieR Re[in]carnation

5. Une fois l'installation terminée, cliquez sur l'icône pour démarrer

6. Profitez de jouer NieR Re[in]carnation sur PC avec MEmu
Pourquoi utiliser MEmu pour NieR Re[in]carnation
Le lecteur d'application MEmu est le meilleur émulateur Android gratuit, et 50 millions de personnes profitent déjà de sa fantastique expérience de jeu Android. La technologie de virtualisation MEmu vous donne la possibilité de jouer à des milliers de jeux Android sur votre PC sans aucune difficulté, même aux plus gourmands.
L'écran plus grand avec de meilleurs graphismes; Une longue durée, sans limitation de batterie ou de données mobiles.

Soutien du Keymapping pour un contrôle précis du clavier et de la souris ou de la manette de jeu

Plusieurs comptes de jeu ou tâches sur un seul PC en même temps avec le gestionnaire de multi-instance.
Prêt à jouer?