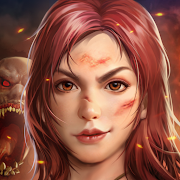 PC'de War of Survivors özellikleri
With all your passion for playing War of Survivors, you hands are not supposed to be limited on a tiny screen of your phone. Play like a pro and get full control of your game with keyboard and mouse. MEmu offers you all the things that you are expecting. Download and play War of Survivors on PC. Play as long as you want, no more limitations of battery, mobile data and disturbing calls. The brand new MEmu 7 is the best choice of playing War of Survivors on PC. Prepared with our expertise, the exquisite preset keymapping system makes War of Survivors a real PC game. Coded with our absorption, the multi-instance manager makes playing 2 or more accounts on the same device possible. And the most important, our exclusive emulation engine can release full potential of your PC, make everything smooth. We care not only how you play, but also the whole process of enjoying the happiness of gaming.
War of Survivors PC'in ekran görüntüleri ve Video
War of Survivors'i MEmu Android Emülatör ile PC'ye indirin. Büyük ekranda oynamanın keyfini çıkarın. In [War of Survivors], use your wits and strategies to engage in multiplayer online battles in a post-apocalyptic wasteland.
Oyun bilgisi
In [War of Survivors], use your wits and strategies to engage in multiplayer online battles in a post-apocalyptic wasteland. You have do more than survive in this barren land. Your mission is to create your Base, research technology, and use your troops to defeat enemies, occupy territory, and expand your land. Full of real-time strategy elements, it's up to you to become the hegemon of this wasteland and usher in an era of peace for humanity.
——Unique Gameplay——
-Exquisite Art and Fluid Controls-
From your Base to the Wasteland.
Enjoy scenes of barren wilderness and unique infrastructure presented on a map in 3D. Each scene is crafted in so much detail that even the cracks in the mountain and ripples in the water can be seen.
Navigate with two fingers and enjoy this world at your fingertips!
-Flexible Strategies and Real-Time Command-
Tired of sitting by while your troops march? You can personally command every Squad and prepare to attack anytime. Your handy battle strategies will be put to good use!
-Hegemon of the Wasteland-
Challenge players from around the world. Crush them all, and rise to the top!
-Game of Survival-
Our once-great civilization is no more, and you have to ensure your survival! Along with your dog, you'll have to make sense of this game of survival, exploration, and development. Good luck!
-Design Your Base-
Develop your own Base! Construct and upgrade legendary buildings for research and training. Lead your Base to greater heights!
-Recruit Talented Companions-
Companions have unique talents and strengths. They can walk the wastelands themselves, or lead troops to crush your enemies!
-Battle Enemies and Mutants-
The wasteland is also home to creatures who have mutated after the nuclear winter, as well as uncontrolled robots and other devious forces. Ready your weapons!
===Information===
Official Facebook Page: https://www.facebook.com/WarofSurvivorsEN
Note: This game requires an internet connection to play.
Customer Service: help.warofsurvivors.android@igg.com

PC'de War of Survivors nasıl indirilir
1. MEmu yükleyicisini indirin ve kurulumu tamamlayın

2. MEmu'yu başlatın ve ana sayfada Google Play'i açın

3. Google Play'de War of Survivors arayın

4. War of Survivors indirin ve yükleyin

5. Kurulum tamamlandığında başlamak için simgeye tıklayın

6. PC'de MEmu ile War of Survivors oyunun keyfini çıkarın
Neden War of Survivors için MEmu kullanın
MEmu App Player, en iyi ücretsiz Android emülatörüdür ve 50 milyon insan zaten mükemmel Android oyun deneyimini yaşamaktadır. MEmu sanallaştırma teknolojisi, binlerce grafik oyunu hatta grafikte en yoğun olanları bile sorunsuz bir şekilde bilgisayarınızda oynamanızı sağlar.
Daha büyük ekranla daha iyi grafiklere sahip; Pil veya mobil veri sınırlaması olmaksızın uzun süre.

Keymapping klavye ve fare veya gamepad'in hassas kontrolü için destek verir.

Multi-Instance yöneticisi ile tek bir bilgisayarda aynı anda birden fazla oyun hesabı veya görev gerçekleşilebilir.
Oynamaya hazır mısınız?