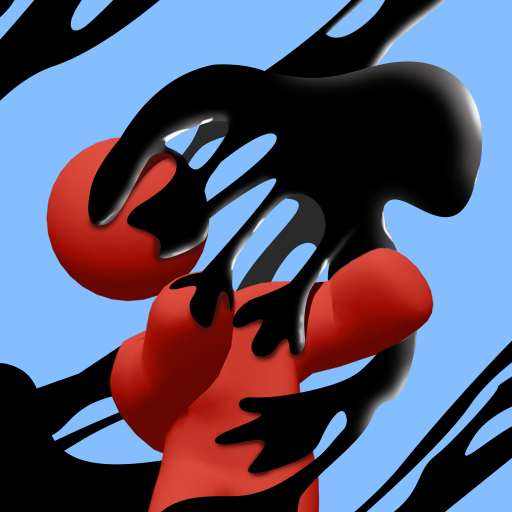 PC'de Super Cloner 3D özellikleri
With all your passion for playing Super Cloner 3D, you hands are not supposed to be limited on a tiny screen of your phone. Play like a pro and get full control of your game with keyboard and mouse. MEmu offers you all the things that you are expecting. Download and play Super Cloner 3D on PC. Play as long as you want, no more limitations of battery, mobile data and disturbing calls. The brand new MEmu 7 is the best choice of playing Super Cloner 3D on PC. Prepared with our expertise, the exquisite preset keymapping system makes Super Cloner 3D a real PC game. Coded with our absorption, the multi-instance manager makes playing 2 or more accounts on the same device possible. And the most important, our exclusive emulation engine can release full potential of your PC, make everything smooth. We care not only how you play, but also the whole process of enjoying the happiness of gaming.
Super Cloner 3D PC'in ekran görüntüleri ve Video
Super Cloner 3D'i MEmu Android Emülatör ile PC'ye indirin. Büyük ekranda oynamanın keyfini çıkarın. Are you a real hero?
Oyun bilgisi
Are you a real hero? Are you the strongest, the biggest, the meanest, the one who can surpass every obstacle and flatten all the competition? This is your chance to prove it!
The path is long, many enemies stand in your path. But all obstacles only serve to make you stronger! Charge straight into your enemies, punch them in their dumb faces and watch your muscles swell with new power. Keep going, keep punching, keep winning, keep growing, until you reach the Boss, the King, at the end of the level… he's the strongest of them all, to be able to beat him you'll need to have beaten all who came before him. You'll only get one shot, can you knock the crown from his head?
Are boxing gloves too basic? Do you want to throw those fists with some style? Customize your fighter! Go brutal and decorate your mighty fists with the skulls of your enemies. Get funny and wear beachballs as boxing gloves. Customize your character, stride into battle wearing a viking helmet or a classic cowboys hat, or anything you want! Use your unique look to strike fear into the enemy.
Your enemies grow fearful of your power, your might and your muscles. They build traps to stop you, lay out poisoned food, and send their mightiest to stop you at your weakest. Use your brain! You must avoid these obstacles to reach victory. Don't be fooled by the cake, it's poison!
Features:
• Easy Action Packed Gameplay, run forward and K.O. anyone in the way!
• High Variety of Enemies and Traps, a test of both strength and skill!
• 100's of Customization Options, create your unique fighter!
• Collect Power Ups on Your Journey, become superhuman!
Visit https://lionstudios.cc/contact-us/ if have any feedback, need help on beating a level or have any awesome ideas you would like to see in the game!
From the Studio that brought you Mr. Bullet, Happy Glass, Ink Inc and Love Balls!
Follow us to get news and updates on our other Award Winning titles;
https://lionstudios.cc/
Facebook.com/LionStudios.cc
Instagram.com/LionStudioscc
Twitter.com/LionStudiosCC
Youtube.com/c/LionStudiosCC

PC'de Super Cloner 3D nasıl indirilir
1. MEmu yükleyicisini indirin ve kurulumu tamamlayın

2. MEmu'yu başlatın ve ana sayfada Google Play'i açın

3. Google Play'de Super Cloner 3D arayın

4. Super Cloner 3D indirin ve yükleyin

5. Kurulum tamamlandığında başlamak için simgeye tıklayın

6. PC'de MEmu ile Super Cloner 3D oyunun keyfini çıkarın
Neden Super Cloner 3D için MEmu kullanın
MEmu App Player, en iyi ücretsiz Android emülatörüdür ve 50 milyon insan zaten mükemmel Android oyun deneyimini yaşamaktadır. MEmu sanallaştırma teknolojisi, binlerce grafik oyunu hatta grafikte en yoğun olanları bile sorunsuz bir şekilde bilgisayarınızda oynamanızı sağlar.
Daha büyük ekranla daha iyi grafiklere sahip; Pil veya mobil veri sınırlaması olmaksızın uzun süre.

Keymapping klavye ve fare veya gamepad'in hassas kontrolü için destek verir.

Multi-Instance yöneticisi ile tek bir bilgisayarda aynı anda birden fazla oyun hesabı veya görev gerçekleşilebilir.
Oynamaya hazır mısınız?