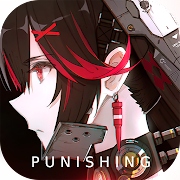 PC'de Punishing: Gray Raven özellikleri
With all your passion for playing Punishing: Gray Raven, you hands are not supposed to be limited on a tiny screen of your phone. Play like a pro and get full control of your game with keyboard and mouse. MEmu offers you all the things that you are expecting. Download and play Punishing: Gray Raven on PC. Play as long as you want, no more limitations of battery, mobile data and disturbing calls. The brand new MEmu 8 is the best choice of playing Punishing: Gray Raven on PC. Prepared with our expertise, the exquisite preset keymapping system makes Punishing: Gray Raven a real PC game. MEmu multi-instance manager makes playing 2 or more accounts on the same device possible. And the most important, our exclusive emulation engine can release full potential of your PC, make everything smooth.
Punishing: Gray Raven PC'in ekran görüntüleri ve Video
Punishing: Gray Raven'i MEmu Android Emülatör ile PC'ye indirin. Büyük ekranda oynamanın keyfini çıkarın. Punishing: Gray Raven is a fast-paced ultra-stylish Action-RPG.
Oyun bilgisi
Punishing: Gray Raven is a fast-paced ultra-stylish Action-RPG.
Mankind is almost extinct. Earth has been conquered by a robotic army—the Corrupted—twisted and warped by a biomechanical virus known as The Punishing. The last survivors have fled into orbit, aboard the space station Babylonia. After years of preparation, the Gray Raven special forces unit leads the mission to reclaim their lost homeworld. You are their leader.
As commandant of the Gray Raven unit, you are tasked with assembling the greatest cyborg soldiers the world has known and lead them into battle. Unravel the dark truths behind the Punishing virus, push back the Corrupted and reclaim the Earth in this stylish Action-RPG.
LIGHTNING-FAST COMBAT ACTION
Immerse yourself in stylish, high-speed combat action. Directly control your squad members in real-time 3D battles, tag between your squad members mid-fight, master each character's special moves. Parry, dodge, and pin enemies down with rapid combos then crush your foes with your strongest techniques via an easy-to-use match-3 ability system.
A POST-APOCALYPTIC SCI-FI EPIC
Dive deep into a ruined world, and uncover the truths behind this dark cyberpunk setting. Featuring dozens of chapters of visual novel-style storytelling, this is a bleakly beautiful world with many wonders to behold. The daring might even unlock hidden chapters, letting you experience the story from a much darker perspective.
EXPLORE A RUINED WORLD
Explore through a wide range of stunning environments, from abandoned city streets to desert warzones, towering megastructures, and abstract virtual realms. Take the battle against the Corrupted to harsh polar battlefields and even beyond Earth's gravity in a continually expanding cinematic story.
STUNNING POST-HUMAN STYLE
Mere flesh and blood aren't enough to battle the Punishing, so the soldiers have become something more. Known as Constructs, they are human minds encased in powerful mechanical bodies. Recruit dozens of these living weapons to battle against hundreds of enemy types, all richly detailed and animated in full 3D.
AN AUDITORY ASSAULT
Dance across the battlefield in a symphony of destruction, accompanied by the pulsing beats of the stunning soundtrack. From ambient, atmospheric tracks to pounding drum & bass, Punishing: Gray Raven is as much a treat for the ears as the eyes.
BUILD A HOME BEYOND THE BATTLEFIELD
Relieving from cruelness, let the super cute characters and warm dorms seamlessly ease your pressure. Decorate each dorm from a diverse style of themes. Immerse yourself in the peace you're fighting for.
--- CONTACT US ---
Please feel free to contact us via any of the below:
Official Site: https://pgr.kurogame.net
Facebook: https://www.facebook.com/PGR.Global
Twitter: https://twitter.com/PGR_GLOBAL
YouTube: https://www.youtube.com/c/PunishingGrayRaven
Discord: https://discord.gg/pgr

PC'de Punishing: Gray Raven nasıl indirilir
1. MEmu yükleyicisini indirin ve kurulumu tamamlayın

2. MEmu'yu başlatın ve ana sayfada Google Play'i açın

3. Google Play'de Punishing: Gray Raven arayın

4. Punishing: Gray Raven indirin ve yükleyin

5. Kurulum tamamlandığında başlamak için simgeye tıklayın

6. PC'de MEmu ile Punishing: Gray Raven oyunun keyfini çıkarın
Neden Punishing: Gray Raven için MEmu kullanın
MEmu App Player, en iyi ücretsiz Android emülatörüdür ve 50 milyon insan zaten mükemmel Android oyun deneyimini yaşamaktadır. MEmu sanallaştırma teknolojisi, binlerce grafik oyunu hatta grafikte en yoğun olanları bile sorunsuz bir şekilde bilgisayarınızda oynamanızı sağlar.
Daha büyük ekranla daha iyi grafiklere sahip; Pil veya mobil veri sınırlaması olmaksızın uzun süre.

Keymapping klavye ve fare veya gamepad'in hassas kontrolü için destek verir.

Multi-Instance yöneticisi ile tek bir bilgisayarda aynı anda birden fazla oyun hesabı veya görev gerçekleşilebilir.
Oynamaya hazır mısınız?