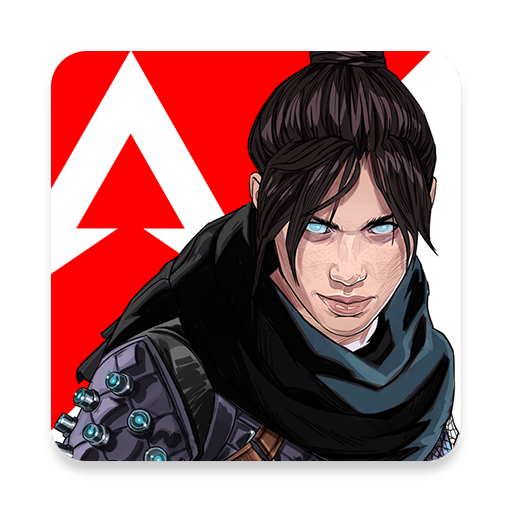 Features of Apex Legends Mobile on PC
Перестаньте турбуватися про надмірні витрати, використовуючи ххх на своєму мобільному телефоні, звільніться від крихітного екрану і насолоджуйтеся використанням програми на набагато більшому дисплеї. Відтепер отримуйте повний екран свого додатка за допомогою клавіатури та миші. MEmu пропонує вам усі дивовижні функції, які ви очікували: швидка установка та просте налаштування, інтуїтивно зрозумілі елементи керування, більше обмежень від акумулятора, мобільних даних та тривожних дзвінків. Новий MEmu 8 - найкращий вибір використання Apex Legends Mobile на вашому комп'ютері. За допомогою нашого поглинання менеджер із кількома примірниками одночасно дозволяє відкрити 2 або більше рахунків. І найголовніше, наш ексклюзивний емуляційний двигун може вивільнити весь потенціал вашого ПК, зробити все гладким і приємним.
Screenshots & Video of Apex Legends Mobile PC
Насолоджуйтесь чудовим досвідом гри на ПК за допомогою програми MEMU App Player. Це потужний безкоштовний емулятор Android, який дозволяє вам грати в тисячі ігор Android. Set within the immersive Apex Legends™ universe, Apex Legends Mobile is a strategy battle royale shooter game that features Legendary character-based gameplay, best-in-class squad battles, and fast-paced combat that cemented the game's place as one of the top shooters, all in a mobile package.
Game Info
Set within the immersive Apex Legends™ universe, Apex Legends Mobile is a strategy battle royale shooter game that features Legendary character-based gameplay, best-in-class squad battles, and fast-paced combat that cemented the game's place as one of the top shooters, all in a mobile package.
Multiplayer gameplay allows players to join forces with two friends and compete with other mobile players. Combine each Legend's unique skills to master team roles, synergize plays, and dominate the Apex Legends Games.
Battle Royale matches, Arena & legendary squad play await. Download Apex Legends Mobile today!
APEX LEGENDS MOBILE FEATURES
Strategic Gameplay with Iconic Legends
- Strategy, tactical squad play, and Battle Royale is the core of our DNA!
- FPS, TPS, and combat action with an arsenal of exotic weaponry, equipment, and tactical abilities
- Shoot with a gun that fits your playstyle! SMG, Assault Rifle, LMG, or Shotgun
- Arena matches require fast-paced strategic choices in order for survival
- Legends await! Choose from a cast of beloved Legends as well as exclusive characters to the mobile version of the game
- Master each character with unique abilities and personalities to find a Legend that fits an array of playstyles
Team-based Multiplayer Hero Shooter
- Squad up with two other players in competitive PvP team battle games
- Legendary squads are formed by combining each teammates' unique skillset
- Multiplayer squad play with strategic combinations and evolving tactics
- Fight and join forces with friends and players alike in epic battle royale games
High-Octane Battle Royale Competition
- PvP FPS & TPS hero shooter combat gameplay, now more fast-paced and innovative
- Shooting gunplay and movement more fluid than ever
- Battle Royale fun amplified with exhilarating action
- Rooted in an Immersive and Ever-Evolving Apex Legends Universe
- Fight to survive unpredictable conditions and challenges
- New Legends are continuously introduced to test players' skills
Mobile First Adaptations & Innovations
- A standalone Apex Legends title on mobile
- Optimized UI and controls custom-built for mobile devices
- Unique mobile-only content and gameplay modes
- New Legends, maps, gameplay, modes, progression, and live events
Hero shooter, innovative combat, and more. Squad up and download today to become an Apex Legend!
This app: Requires acceptance of EA's Privacy & Cookie Policy and User Agreement. Requires an Internet connection (network fees may apply). Includes in-game advertising. Age restrictions apply. Collects data through third-party ad-serving and analytics technology (See Privacy & Cookie Policy for details). Contains direct links to the Internet and social networking sites intended for an audience over 13. Allows players to communicate. Includes optional in-game purchases of virtual currency that can be used to acquire virtual in-game items, including a random selection of virtual in-game items. The app uses Google Play Game Services. Log out of Google Play Game Services before installation if you don't want to share your game play with friends.
User Agreement: terms.ea.com
Privacy and Cookie Policy: privacy.ea.com
Visit help.ea.com for assistance or inquiries.
Do Not Sell My Personal Information: https://tos.ea.com/legalapp/WEBPRIVACYCA/US/en/PC/
EA may retire online features after 30 days' notice posted on ea.com/service-updates.

How to Download Apex Legends Mobile on PC
1. Download MEmu installer and finish the setup

2. Start MEmu then open Google Play on the desktop

3. Search Apex Legends Mobile in Google Play

4. Download and Install Apex Legends Mobile

5. On install completion click the icon to start

6. Enjoy playing Apex Legends Mobile on PC with MEmu
Why Use MEmu for Apex Legends Mobile
MEmu App Player є кращим безкоштовним емулятором Android, і 50 мільйонів людей вже користуються його чудовим ігровим досвідом Android. Технологія віртуалізації MEmu дає вам змогу відтворювати тисячі ігор Android на вашому комп'ютері, навіть найбільш насичених графікою.
Bigger screen with better graphics; Long duration, without limitation of battery or mobile data.

Full Keymapping support for precise control of keyboard and mouse or gamepad.

Multiple game accounts or tasks on single PC at one time with Multi-Instance manager.
Ready to Play?