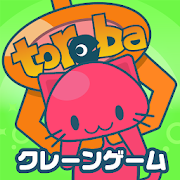 Features of Crane Game Toreba on PC
Σταματήστε να ανησυχείτε για υπερβολικές χρεώσεις όταν χρησιμοποιείτε το Crane Game Toreba στο κινητό σας, απελευθερώστε τον εαυτό σας από τη μικροσκοπική οθόνη και απολαύστε τη χρήση της εφαρμογής σε μια πολύ μεγαλύτερη οθόνη. Από τώρα και στο εξής, αποκτήστε εμπειρία πλήρους οθόνης της εφαρμογής σας με πληκτρολόγιο και ποντίκι. Το MEmu σας προσφέρει όλες τις εκπληκτικές δυνατότητες που περιμένατε: γρήγορη εγκατάσταση και εύκολη εγκατάσταση, διαισθητικά χειριστήρια, όχι περισσότερους περιορισμούς μπαταρίας, δεδομένα κινητής τηλεφωνίας και ενοχλητικές κλήσεις. Το ολοκαίνουργιο MEmu 7 είναι η καλύτερη επιλογή για χρήση του Crane Game Toreba στον υπολογιστή σας. Κωδικοποιημένο με την απορρόφηση μας, ο διαχειριστής πολλαπλών παρουσιών καθιστά δυνατό το άνοιγμα 2 ή περισσότερων λογαριασμών ταυτόχρονα. Και το πιο σημαντικό, ο αποκλειστικός κινητήρας εξομοίωσης μπορεί να απελευθερώσει όλες τις δυνατότητες του υπολογιστή σας, να κάνει τα πάντα ομαλά και ευχάριστα.
Screenshots & Video of Crane Game Toreba PC
Απολαύστε την υπέροχη εμπειρία αναπαραγωγής του Crane Game Toreba σε υπολογιστή με το MEMU App Player. Πρόκειται για έναν ισχυρό δωρεάν εξομοιωτή Android που σας επιτρέπει να παίζετε χιλιάδες παιχνίδια Android. Fun claw machine game from Japan!
Game Info
Fun claw machine game from Japan!
Play on live crane machines and get real prizes!
Recommended to people who:
-Like claw machine games
-Used to play Japanese crane games
-Are searching for popular UFO catcher games
-Want to discover online crane machine games
-Particularly enjoy UFO catcher from Japan
-Are interested in playing games with real prizes
-Were only playing UFO crane simulator games until now
-Used to play claw cranes among other arcade games in amusement arcades
Play one of the best real claw machine games online and get prizes and official Japanese plushies and figures!
Get the same feeling as playing a claw machine game in an arcade with the Claw Machine Game Toreba! Prizes won through Toreba are shipped right to your address
Stock rotates constantly to keep the game fresh and exciting. See something you like? Grab it before someone else does!
Register today to play 5 times for free!
* Free shipping worldwide for a limited time! Free shipping is only available for one shipment per week. This offer is not available for regions in Africa and South America.
* The 5 free plays are credited to first-time users upon registering a Claw Machine Game Toreba account.
- Available Languages
English, Japanese, Korean, Simplified Chinese, Traditional Chinese
- Version
Android OS 4.3 or above
- Connection requirements
4G/Wi-Fi suggested
- URL
Toreba Official Website
https://www.toreba.net/play
* Regarding input lag
While playing, you may notice input or feedback lag as both video output and control inputs are streaming real-time to an actual, physical Toreba Claw Machine. For best results, please enjoy Toreba in an area with strong reception.

How to Download Crane Game Toreba on PC
1. Download MEmu installer and finish the setup

2. Start MEmu then open Google Play on the desktop

3. Search Crane Game Toreba in Google Play

4. Download and Install Crane Game Toreba

5. On install completion click the icon to start

6. Enjoy playing Crane Game Toreba on PC with MEmu
Why Use MEmu for Crane Game Toreba
Το MEmu App Player, αποτελεί την ιδανικότερη δωρεάν λύση για την εξομοίωση του λειτουργικού Android, και χρησιμοποιείται ήδη από περισσότερους από 50 εκατομμύρια χρήστες, ο οποίοι απολαμβάνουν, την καταπληκτική εμπειρία παιχνιδιού που προσφέρεται μέσω της εφαρμογής. Με τη χρήση του MEmu Virtualization, είναι δυνατή η αναπαραγωγή παιχνιδιών Android στον υπολογιστή, ακόμη και εκείνων που απαιτούν μεγάλη επεξεργαστική ισχύ γραφικών, δίχως συμβιβασμούς στην ποιότητα και στην εμπειρία χρήσης, ακριβώς όπως ένα τελευταίας γενιάς κινητό τηλέφωνο.
Bigger screen with better graphics; Long duration, without limitation of battery or mobile data.

Full Keymapping support for precise control of keyboard and mouse or gamepad.

Multiple game accounts or tasks on single PC at one time with Multi-Instance manager.
Ready to Play?