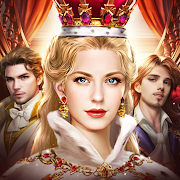 Fitur Queendom di PC
Dengan seluruh passion-mu untuk bermain Queendom, tidak seharusnya tanganmu terbatasi oleh layar kecil ponselmu. Bermainlah seperti profesional dan dapatkan kontrol penuh gim kesukaanmu dengan keyboard dan mouse. MEmu menawarkan semua hal yang kamu harapkan. Unduh dan mainkan Queendom di PC. Mainkan selama apapun yang kamu inginkan, tidak akan ada lagi batasan baterai, data seluler, dan panggilan yang mengganggu. MEmu 8 yang baru adalah pilihan terbaik untuk memainkan Queendom di PC. Telah dipersiapkan dengan keahlian yang kami miliki, sistem keymapping mandiri nan indah, menciptakan gim Queendom PC yang nyata. Disandi dengan penyerapan kami, membuat multi-instance manager bisa membuatmu memainkan dua atau lebih akun pada perangkat yang sama. Dan yang paling penting, mesin emulasi eksklusif kami dapat melepaskan seluruh potensi PC Anda, sehingga membuat semua berjalan lancar. Kami tidak hanya peduli bagaimana kamu bermain, tetapi juga seluruh proses menikmati kebahagiaan dalam bermain gim.
Tangkapan layar & Vidio Queendom PC
Unduh Queendom di PC dengan Emulator Android MEmu. Nikmati permainan pada layar yang besar. Take on the role of a young Queen in medieval Europe in "Queendom", a story-driven dress-up game.
Info gim
Take on the role of a young Queen in medieval Europe in "Queendom", a story-driven dress-up game. Mix and match exquisite outfits and visit various royal courts, recruit confidants to your side, and engage in a thrilling romance with various partners. Experience a world of fantasy, navigate your way through schemes and power plays, and create your very own Kingdom!
—— Game Features ——
☆ Make Your Choices ☆
Deal with various conspiracies and romantic encounters, and navigate through power struggles and court politics. How will you choose to handle such scenarios? Enter a world of fantasy filled with breathtaking graphics and create your own legend!
☆ Transform into a Stunning Queen ☆
Collect countless exquisite gowns and accessories! Mix-and-match and customize your outfits to your heart's desire. Show off your unparalleled beauty and become the belle of the ball!
☆ Date Various Partners ☆
Go on romantic outings and heart-pounding dates with various partners in this medieval fantasy. Who will catch your fancy and win your favor?
☆ Recruit Confidants ☆
You need allies to regain your throne! Gain the trust of wise astronomers, charming bards, shrewd politicians, and powerful pirates to serve your cause. Your wish is their command!
☆ Train Pets and Interact Online ☆
Tame horses and raise cats to alleviate your stress. Go online to matchmake your pets!
Chat with friends and form alliances with other Queens! How will you rank among your fellow Queens?
☆ Rise to Power ☆
Do you have the courage and wisdom to handle court affairs, solve conspiracies, and defeat your enemies? Transform from a young heir to a powerful queen with trusted allies. Can you bear the weight of the crown?
Develop romantic relationships, vie against your foes, tend to the garden, collect antiques... countless exciting features await! Discover sweet romance and courtly schemes, and immerse yourself in this charming medieval fantasy!
=== Information ===
[Official Facebook]: https://www.facebook.com/QueendomGlobal
[Official Instagram]: https://www.instagram.com/QueendomGlobal

Unduh Queendom di PC
1. Unduh dan instal MEmu APP

2. Menjalankan MEmu lalu buka Google Play di halaman

3. Cari Queendom di Google Play

4. Unduh dan instal Queendom

5. Setelah insatl APP selesai,klik ikon untuk mulai

6. Nikmati bermain Queendom di PC dengan MEmu
Kenapa Memakai MEmu untuk Queendom
MEmu App Player adalah emulator Android gratis terbaik dan 50 Juta orang sudah menikmati pengalaman luar biasa dalam bermain gim Android. Teknologi virtualisasi MEmu memberi kekuasaan untuk memainkan ribuan gim Android dengan lancar di PC anda, bahkan gim dengan grafis yang paling tinggi.
Layar lebih besar dengan grafis yang lebih baik; durasi panjang, tanpa batasan baterai atau data seluler.

Didukung penuh oleh Pemetaan tombol yang lengkap untuk keakuratan kontrol keyboard dan mouse maupun gamepad.

Membuka beberapa akun game atau tugas di waktu yang sama hanya pada satu PC, dengan Multi-Instance manager.
Siap bermain?