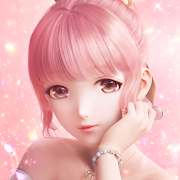 Fitur Shining Nikki di PC
Dengan seluruh passion-mu untuk bermain Shining Nikki, tidak seharusnya tanganmu terbatasi oleh layar kecil ponselmu. Bermainlah seperti profesional dan dapatkan kontrol penuh gim kesukaanmu dengan keyboard dan mouse. MEmu menawarkan semua hal yang kamu harapkan. Unduh dan mainkan Shining Nikki di PC. Mainkan selama apapun yang kamu inginkan, tidak akan ada lagi batasan baterai, data seluler, dan panggilan yang mengganggu. MEmu 7 yang baru adalah pilihan terbaik untuk memainkan Shining Nikki di PC. Telah dipersiapkan dengan keahlian yang kami miliki, sistem keymapping mandiri nan indah, menciptakan gim Shining Nikki PC yang nyata. Disandi dengan penyerapan kami, membuat multi-instance manager bisa membuatmu memainkan dua atau lebih akun pada perangkat yang sama. Dan yang paling penting, mesin emulasi eksklusif kami dapat melepaskan seluruh potensi PC Anda, sehingga membuat semua berjalan lancar. Kami tidak hanya peduli bagaimana kamu bermain, tetapi juga seluruh proses menikmati kebahagiaan dalam bermain gim.
Tangkapan layar & Vidio Shining Nikki PC
Unduh Shining Nikki di PC dengan Emulator Android MEmu. Nikmati permainan pada layar yang besar. The sequel of Love Nikki-Dress UP Queen and the latest addition to the series with over 100 MILLION downloads is coming!
Info gim
The sequel of Love Nikki-Dress UP Queen and the latest addition to the series with over 100 MILLION downloads is coming! This time in FULL 3D!
[REALISTIC VISUAL]
Developed for 3 years and powered by Papergames' cutting-edge graphics technology, Shining Nikki presents stunning visuals like nothing you've seen before! Thousands of fabric textures are faithfully recreated with models consisting of over 80,000 polygons, top-graded lighting system and shadow matrix. The game will deliver the most amazing and realistic dress-up experience on your screen.
[CUSTOMIZABLE STYLE]
Personalized makeups, latest fashion items, or glamorous costume sets... Thousands of exquisitely designed costumes will fill your wardrobe and make your fantasy for fashion a reality! Customize your unique style by matching different pieces as you like, and you shall be the brightest star on the stage and define what fashion is!
[FASHION TALENT]
Fashion portrait, magazine covers, movie posters... Choose the poses and filters as your mood sees fit! Capture precious moments with your camera and create your unique fashion blockbuster together with Nikki!
[IMMERSIVE STORY]
Get to know the minds behind those gorgeous costume sets and learn the interesting stories of designing. Fight alongside Nikki and other designers to save Miraland from imminent doom.
[SOCIAL QUEEN]
Get onboard the Ark with your friends to sail across the Ocean of Memories! Concert halls, Starry stages, Shadowy theaters... The shows in Miraland never end! Attend the grand Guild Party and become the center of the spotlight!
[INTIMATE INTERACTION]
This is much more than dressing up! You will also get to watch movies, go shopping, celebrate birthdays and travel together with Nikki! Get to know Nikki's life as her closest friend, witness how she grows, and share moments of happiness with her.
FOLLOW US
Official site: nikki4.playpapergames.com
Facebook: www.facebook.com/ShiningNikkiGlobal/

Unduh Shining Nikki di PC
1. Unduh dan instal MEmu APP

2. Menjalankan MEmu lalu buka Google Play di halaman

3. Cari Shining Nikki di Google Play

4. Unduh dan instal Shining Nikki

5. Setelah insatl APP selesai,klik ikon untuk mulai

6. Nikmati bermain Shining Nikki di PC dengan MEmu
Kenapa Memakai MEmu untuk Shining Nikki
MEmu App Player adalah emulator Android gratis terbaik dan 50 Juta orang sudah menikmati pengalaman luar biasa dalam bermain gim Android. Teknologi virtualisasi MEmu memberi kekuasaan untuk memainkan ribuan gim Android dengan lancar di PC anda, bahkan gim dengan grafis yang paling tinggi.
Layar lebih besar dengan grafis yang lebih baik; durasi panjang, tanpa batasan baterai atau data seluler.

Didukung penuh oleh Pemetaan tombol yang lengkap untuk keakuratan kontrol keyboard dan mouse maupun gamepad.

Membuka beberapa akun game atau tugas di waktu yang sama hanya pada satu PC, dengan Multi-Instance manager.
Siap bermain?