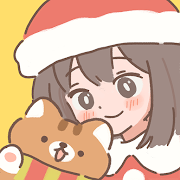 Funkcje Purrfect Tale na PC
Przy całej swojej pasji do grania w Purrfect Tale, twoje ręce nie powinny być ograniczone na małym ekranie telefonu. Graj jak zawodowiec i uzyskaj pełną kontrolę nad grą za pomocą klawiatury i myszy. MEmu oferuje ci wszystko, czego oczekujesz. Pobierz i graj Purrfect Tale na PC. Graj tak długo, jak chcesz, bez ograniczeń baterii, danych komórkowych i niepokojących połączeń. Zupełnie nowy MEmu 7 to najlepszy wybór do grania w Purrfect Tale na PC. Przygotowany dzięki naszej wiedzy, znakomity, wstępnie ustawiony system mapowania klawiszy sprawia, że Purrfect Tale jest prawdziwą grą na PC. Zakodowany naszą absorpcją, menedżer wielu instancji umożliwia granie na 2 lub więcej kontach na tym samym urządzeniu. A co najważniejsze, nasz emulator może uwolnić pełny potencjał twojego komputera, sprawić, że wszystko będzie płynne. Dbamy nie tylko o to, jak grasz, ale także o cały proces czerpania radości z grania.
Zrzuty ekranu i wideo z Purrfect Tale PC
Ciesz się wspaniałym doświadczeniem podczas grania w Purrfect Tale na komputerze z aplikacją MEMU App Player. Jest to potężny darmowy emulator Androida pozwalający grać w tysiące gier na Androida. When you awake, you find yourself transported back to the time when you were a student.
Informacje o grze
When you awake, you find yourself transported back to the time when you were a student. You find it hard to breathe under the massive study load and oppressive environment, until you meet a stray cat that manages to wriggle its way into your world by chance...
What? That gentle and kind cat was actually a shy boy?! What kind of life will you choose this time?
Create a cozy home with your cat-eared youth: You can cook, decorate, and raise little animals together. You can eat chilled watermelon with a spoon together in summer, and snuggle on the couch watching old movies together in winter. The life that you have always wished for can become reality here...
Begin a New Story
This story is told through interactive comics. You'll need to consider and make your choices to progress. What will you do when the cat you take in turns into a human? What kind of outfit will you wear for your spring outing...?
Each interaction will give you a chance to better understand your cat-eared youth. Each time you try your best, you'll have a chance to get one step closer to your dream. Each action you take will impact the continuation of the story. So, what kind of choices will you make?
A House of Your Own
You can have a house of your own to decorate as you like! It has a big floor-length window. You can fill the house up with your favorite furniture and items for your pets. It also has a little yard where you can grow all sorts of plants!
Every time the warm sunlight spills into the house, you can curl up in your rocking chair and watch the cats and dogs happily playing in the yard...
The Joys of Raising Virtual Cats
Are some special reasons keeping you from raising the pets you like? Now you have a little house of your own, so you don't need to worry about mom not letting you raise cats! Between bathing them, drying their fur, and playing with them, raising cats is no easy task. Please lend a hand!
Exquisite Outfits
A universal trouble on many girls' minds is, "What on Earth was I wearing last year?" There's no need to worry here, though! More than a hundred outfits are waiting for you to try on! Bravely try out styles that are different from what you usually wear—different outfits can trigger different stories! Eh? I wonder what kind of story will unfold if a boy is put in a dress?
Explore the Cats' Social Circles
If your cat could talk to you, what would they say? WeCat is a mysterious place where you can learn more about your cats' secrets and funny stories from their daily lives... Will you choose to be a quiet observer, or join in the fun with your feline friends?
The Catcha Machine
Didn't expect to catch cats in a claw machine, did you? Catch them and they're yours! Huh? Do these cats have their own personalities and jobs? There are also tons of decorations, souvenirs, and snacks, such as strawberry pudding, macarons, boba milk tea... There are so many yummy snacks! I wonder what it'll be like when the house is filled with them?
Follow us on Facebook:
https://www.facebook.com/PurrfectTaleEN

Jak pobrać Purrfect Tale na PC
1. Pobierz instalator MEmu i zakończ instalację

2. Uruchom MEmu, a następnie otwórz Google Play na pulpicie

3. Wyszukaj Purrfect Tale w Google Play

4. Pobierz i zainstaluj Purrfect Tale

5. Po zakończeniu instalacji kliknij ikonę, aby rozpocząć

6. Ciesz się grą Purrfect Tale na PC z MEmu
Dlaczego warto używać MEmu dla Purrfect Tale
MEmu Play to najlepszy emulator Androida, a 100 milionów ludzi już korzysta z jego i dosta doskonałe wrażenia z gier na Androida. Technologia wirtualizacji MEmu umożliwia płynne granie w tysiące gier Androida na komputerze, nawet tych najbardziej wymagających grafiki.
Większy ekran z lepszą grafiką; Długi czas, bez ograniczeń baterii lub danych mobilnych.

Pełna obsługa mapowania klawiszy dla precyzyjnego sterowania klawiaturą i myszą lub gamepadem.

Wiele kont gier lub zadań na jednym komputerze jednocześnie z menedżerem wielu instancji.
Gotowy do gry?