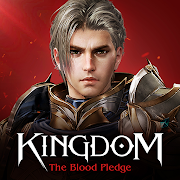 Kingdom: The Blood Pledge
Funkcje Kingdom: The Blood Pledge na PC
Przy całej swojej pasji do grania w Kingdom: The Blood Pledge, twoje ręce nie powinny być ograniczone na małym ekranie telefonu. Graj jak zawodowiec i uzyskaj pełną kontrolę nad grą za pomocą klawiatury i myszy. MEmu oferuje ci wszystko, czego oczekujesz. Pobierz i graj Kingdom: The Blood Pledge na PC. Graj tak długo, jak chcesz, bez ograniczeń baterii, danych komórkowych i niepokojących połączeń. Zupełnie nowy MEmu 8 to najlepszy wybór do grania w Kingdom: The Blood Pledge na PC. Przygotowany dzięki naszej wiedzy, znakomity, wstępnie ustawiony system mapowania klawiszy sprawia, że Kingdom: The Blood Pledge jest prawdziwą grą na PC. Zakodowany naszą absorpcją, menedżer wielu instancji umożliwia granie na 2 lub więcej kontach na tym samym urządzeniu. A co najważniejsze, nasz emulator może uwolnić pełny potencjał twojego komputera, sprawić, że wszystko będzie płynne. Dbamy nie tylko o to, jak grasz, ale także o cały proces czerpania radości z grania.
Zrzuty ekranu i wideo z Kingdom: The Blood Pledge PC
Ciesz się wspaniałym doświadczeniem podczas grania w Kingdom: The Blood Pledge na komputerze z aplikacją MEMU App Player. Jest to potężny darmowy emulator Androida pozwalający grać w tysiące gier na Androida. Kingdom: The Blood Pledge is now live throughout the globe!
Informacje o grze
Kingdom: The Blood Pledge is now live throughout the globe! Kingdom is an MMORPG with the most ruthless open world PVP! Join us in this blood pact and battle with players from 150 countries around the world!
Brand New Class [Lancer] reports for duty! Under her cute Lolita look is a brave lancer who wields the spear and dominates the battlefield! In addition to her strong damage reduction and high HP, she has the ability to buff her teammates, which makes her useful both in attack and defense in PvP!
Added Lv.60 Voucher, making it easier to catch up! New EXR. Transmog awaits!
Kingdom: The Blood Pledge is dedicated to true hardcore players and pays absolute homage to classical PC MMO titles. In this truly open world, you can allocate stat points at will, learn over a hundred unique skills, and empower your character using runes and crystals to forge your very own character. Trade freely and rack up the money overnight! Engage in ruthless pursuit and epic sieges anytime, anywhere with players from across the globe.
▶Seamless Open World
Say goodbye to loading screens! Kingdom: The Blood Pledge features a true 360° seamless open world map! Traverse freely across plains, wastelands, deserts, beaches and dozens of other settings with ZERO loading time. Start exploring this majestic world and fight hostile players anytime and anywhere!
▶Immersive PVP Experience
Kill other players to be tagged as a red name, loot their drops, taunt them, and engage in an endless cycle of vengeance until they are stripped out all their gear and beg for your mercy, for the red name is a title to be worn proudly. But be wary of enemies who rally their friends and seek petty revenge. This is a ruthless world where might is everything.
▶Team up against Wild Bosses
Need rare, legendary gear? Take down a wild boss in this free-for-all boss fight where loot is awarded to the quick and deadly! Team up with allies to boost your combat efficiency, but be wary of sneaky players who will do anything to steal your boss kill.
▶Forge Unique Weapons
Unique gear crafting system that lets you craft EVERYTHING! Forge thousands of priceless, awesome gear and pump that power rating beyond all recognition!

▶Truly Free Trading
The Market is a fair and just place where any weapon, defensive gear, accessory, or consumable can be traded freely! Set your own price and profit off the quick trade function to strike it rich!
▶Blood Pumping Global Siege Battles
The first-ever 300 vs 300 epic Siege War! Join Kingdom players from 150 countries across the globe and join epic battles! Coordinate your attacks with fellow guild members to earn victory! Breach the gates to take over the territory and the loots!
Join the official Facebook page of Kingdom: The Blood Pledge and get the latest news: https://bit.ly/2Szalb3

Jak pobrać Kingdom: The Blood Pledge na PC
1. Pobierz instalator MEmu i zakończ instalację

2. Uruchom MEmu, a następnie otwórz Google Play na pulpicie

3. Wyszukaj Kingdom: The Blood Pledge w Google Play

4. Pobierz i zainstaluj Kingdom: The Blood Pledge

5. Po zakończeniu instalacji kliknij ikonę, aby rozpocząć

6. Ciesz się grą Kingdom: The Blood Pledge na PC z MEmu
Dlaczego warto używać MEmu dla Kingdom: The Blood Pledge
MEmu Play to najlepszy emulator Androida, a 100 milionów ludzi już korzysta z jego i dosta doskonałe wrażenia z gier na Androida. Technologia wirtualizacji MEmu umożliwia płynne granie w tysiące gier Androida na komputerze, nawet tych najbardziej wymagających grafiki.
Większy ekran z lepszą grafiką; Długi czas, bez ograniczeń baterii lub danych mobilnych.

Pełna obsługa mapowania klawiszy dla precyzyjnego sterowania klawiaturą i myszą lub gamepadem.

Wiele kont gier lub zadań na jednym komputerze jednocześnie z menedżerem wielu instancji.
Gotowy do gry?