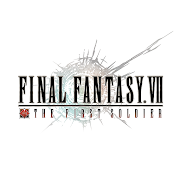 FINAL FANTASY VII THE FIRST SOLDIER
Funkcje FINAL FANTASY VII THE FIRST SOLDIER na PC
Przy całej swojej pasji do grania w FINAL FANTASY VII THE FIRST SOLDIER, twoje ręce nie powinny być ograniczone na małym ekranie telefonu. Graj jak zawodowiec i uzyskaj pełną kontrolę nad grą za pomocą klawiatury i myszy. MEmu oferuje ci wszystko, czego oczekujesz. Pobierz i graj FINAL FANTASY VII THE FIRST SOLDIER na PC. Graj tak długo, jak chcesz, bez ograniczeń baterii, danych komórkowych i niepokojących połączeń. Zupełnie nowy MEmu 7 to najlepszy wybór do grania w FINAL FANTASY VII THE FIRST SOLDIER na PC. Przygotowany dzięki naszej wiedzy, znakomity, wstępnie ustawiony system mapowania klawiszy sprawia, że FINAL FANTASY VII THE FIRST SOLDIER jest prawdziwą grą na PC. Zakodowany naszą absorpcją, menedżer wielu instancji umożliwia granie na 2 lub więcej kontach na tym samym urządzeniu. A co najważniejsze, nasz emulator może uwolnić pełny potencjał twojego komputera, sprawić, że wszystko będzie płynne. Dbamy nie tylko o to, jak grasz, ale także o cały proces czerpania radości z grania.
Zrzuty ekranu i wideo z FINAL FANTASY VII THE FIRST SOLDIER PC
Ciesz się wspaniałym doświadczeniem podczas grania w FINAL FANTASY VII THE FIRST SOLDIER na komputerze z aplikacją MEMU App Player. Jest to potężny darmowy emulator Androida pozwalający grać w tysiące gier na Androida. FINAL FANTASY VII THE FIRST SOLDIER.
Informacje o grze
FINAL FANTASY VII THE FIRST SOLDIER
Fight to join the ranks of Shinra's elite SOLDIER unit in this high-octane battle royale shooter, infused with RPG elements from the FINAL FANTASY series.Choose a combat style, such as Warrior or Sorcerer, and eliminate your rivals by any means necessary, be it gun, sword, or magic.

Defeat monsters to earn experience points and gil, call upon fan-favorite summons such as Ifrit to fight for you, and catch a chocobo to dash and glide across the battlefield.
▼▼Latest Info▼▼
News on events and more can be found from our website and official social media accounts.
Website: https://www.ffviifs.com/en/
Official Twitter account: https://twitter.com/ffvii_fs_en
▼▼Recommended Devices▼▼
64-bit devices with Android 7.1 or higher and at least 3GB of RAM required
*Certain devices may be incompatible with the game even if they meet the above requirements.
▼▼About the Game▼▼
・Fight Using a Combination of Melee, Magic, and Firearms
Use all the options at your disposal to overwhelm your enemies in highly varied and strategic combat.
・Level Up and Upgrade Your Arsenal During Battle
Fight monsters on the battlefield to gain experience points, power up your skills, and raise your max HP. Use gil you pick up to upgrade your equipment and purchase items.
・Choose from Varied Styles, Each with Different Strengths
Will you be a Warrior and take the fight to the enemy with powerful melee attacks? Or do you prefer the ability to cast augmented spells as a Sorcerer? Perhaps sneaking in and out of combat as a Ninja is more suited to you? Choose from these styles and more before every battle to determine your playstyle!
・Visit and Play in Iconic Locations from FFVII
Seventh Heaven, Corneo's mansion, the train graveyard, and even a familiar house surrounded by flowers are just some of the iconic locations you can visit in each expansive map.
・Fully Customize Your Character
Choose a look that fits your unique personality with a huge variety of costumes, emotes, and more.
▼▼Production Staff▼▼
Tetsuya Nomura serves as creative director for this official chapter of FINAL FANTASY VII.
Executive Producer: Yoshinori Kitase
Creative Director: Tetsuya Nomura
Producer: Shoichi Ichikawa
Scenario Supervisor: Kazushige Nojima (Stellavista Ltd.)
Development: Ateam Entertainment Inc.
Credit:
© 1997, 2021 SQUARE ENIX CO., LTD. All Rights Reserved.
Powered by Ateam Entertainment Inc.
CHARACTER DESIGN: TETSUYA NOMURA

Jak pobrać FINAL FANTASY VII THE FIRST SOLDIER na PC
1. Pobierz instalator MEmu i zakończ instalację

2. Uruchom MEmu, a następnie otwórz Google Play na pulpicie

3. Wyszukaj FINAL FANTASY VII THE FIRST SOLDIER w Google Play

4. Pobierz i zainstaluj FINAL FANTASY VII THE FIRST SOLDIER

5. Po zakończeniu instalacji kliknij ikonę, aby rozpocząć

6. Ciesz się grą FINAL FANTASY VII THE FIRST SOLDIER na PC z MEmu
Dlaczego warto używać MEmu dla FINAL FANTASY VII THE FIRST SOLDIER
MEmu Play to najlepszy emulator Androida, a 100 milionów ludzi już korzysta z jego i dosta doskonałe wrażenia z gier na Androida. Technologia wirtualizacji MEmu umożliwia płynne granie w tysiące gier Androida na komputerze, nawet tych najbardziej wymagających grafiki.
Większy ekran z lepszą grafiką; Długi czas, bez ograniczeń baterii lub danych mobilnych.

Pełna obsługa mapowania klawiszy dla precyzyjnego sterowania klawiaturą i myszą lub gamepadem.

Wiele kont gier lub zadań na jednym komputerze jednocześnie z menedżerem wielu instancji.
Gotowy do gry?