Awaken: Chaos Era is an action RPG game, published by Century Games Publishing. The game has all the classic mechanics of role-playing games with a focus on hero collection. The game follows a unique narrative of mystery, where conflicts between light and dark have brought the continent to the brink of destruction. With Awaken: Chaos Era launched recently, here is a reroll guide that will help players get started with good characters.
How to reroll efficiently in Awaken: Chaos Era
Awaken: Chaos Era reroll guide for Android devices
The game has an option to reset the account from the in-game menu, which makes the rerolling process as easy as it can get. To get started, follow these steps-
Start the game, and make sure to log in with a guest account.
Play through the tutorial, it can take anywhere from 10-15 minutes, once that is done, claim the premium currency from Mail-Box and various achievements and quest rewards.
Roll on the banner that has the character you want, if you get the characters then bind the account with Google or Facebook account, if not then continue.
Navigate to Settings and then Account option, there will be the option Account Reset which will reset the current account. Tap on that option and confirm the prompt, finally, there will be a window where you will have to type in your account's name, enter it and it should take you to the main menu, for a fresh start.
Image via Century Games
How to reroll on an Emulator in Awaken: Chaos Era
Emulators are always the best tools for rerolling, you can use Memu. MEmu emulators have all the necessary features to make the rerolling process very smooth and easy.
To start with rerolling on Emulators, follow these steps-
Install the game on any one instance, preferably on a 64-bit instance installation because they provide better performance and stability for most modern games.
Don't open the game after installation, first make clones of it, the number of clones that can be made depends on the computer's specifications.
Start the reroll process on the cloned instances, and after a bad reroll just delete the cloned instance and again make clones from the main instance.
Once you get the perfect account with desired characters, bind it to any third-party account.
How to bind a game account in Awaken: Chaos Era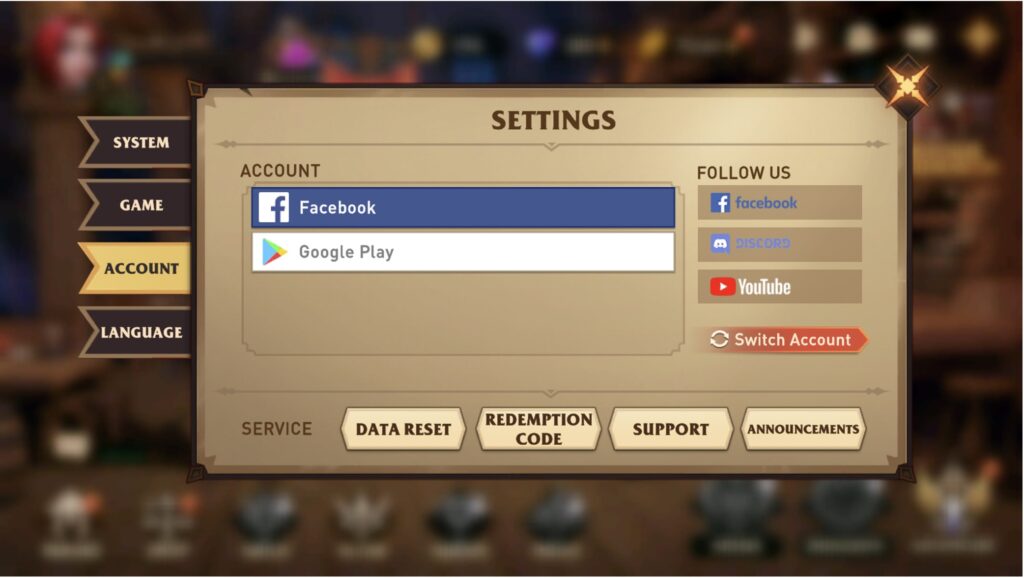 Image via Century Games
Navigate to the game's settings menu and then open the account tab, there will be options to bind the account to either Google or Facebook. Select any one of them and bind the account, once the binding is done, the account can be used on any device.
Discover More about MEmu Play