A new Call of Duty Mobile update has been released. It brings a new map, additional game modes, and more. Here are the details:
Download and Play Call of Duty Mobile on PC:
Call Of Duty Mobile Update: New Map
Meltdown, the industrial storage container laden location from Call of Duty: Black Ops 2, makes an appearance in Mobile with its tight spaces and open pathways perfect for medium-to-close quarters combat. Meltdown can be played in several game modes, including Gun Game, Search and Destroy, Team Deathmatch, and more.
Call Of Duty Mobile Update: New Ranked Season
Season 4 Ranked Mode will run from April 1st until June 1st
New ranked mode seasonal rewards
All new Industrial Revolution themed weapons & equipment coming to Season 4 Ranked Mode, including Epic weapon Man-o-War, and Epic soldier Ruin
Ranked Mode Changes
Improved art and particle effects in Ranked match tab
Improved score earning rules for MP based on player's performance
Improved matchmaking logic
New Ranked MP Mode map: Temporarily replaced Scrapyard with Meltdown, available for S&D, DOM and TDM
Reduced the penalty for losing a ranked match
Call Of Duty Mobile Update: Weapon Balances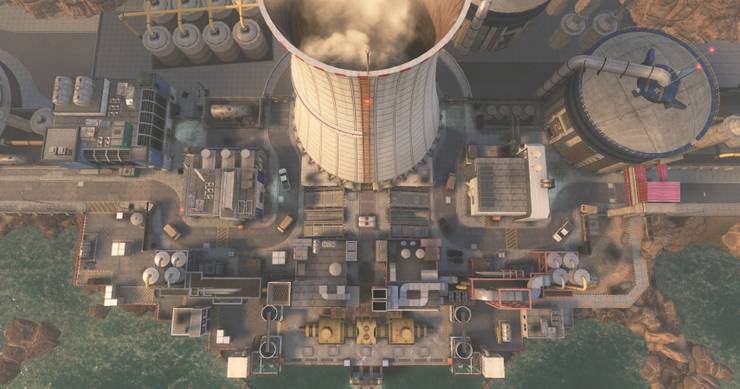 Reduced S36 stability, increased horizontal recoil
Reduced LMG sprint-to-fire speed
Reduced MSMC stability and short-range damage
Reduced Type 25 close range damage
Increase flinch when shot by Locus, DL Q33, Arctic .50
Greatly increase ASM10 stability, increased damage range
Reduced LK24 damage range
Increased BK57 damage range
Increased ICR damage range
Increased AK47 and Man-O-War stability
Call Of Duty Mobile Update: Battle Royale
New Mode: FPP Warfare
FPP Warfare Mode: 20v20 clash using First Person Perspective only

Stay tuned for more information about this upcoming limited-time mode!
Easter Egg Event
During our BR Easter Egg Event there will be some changes to the Circus area, go check it out!
Pay close attention to Eggs laid out on the map, go break them apart!
---