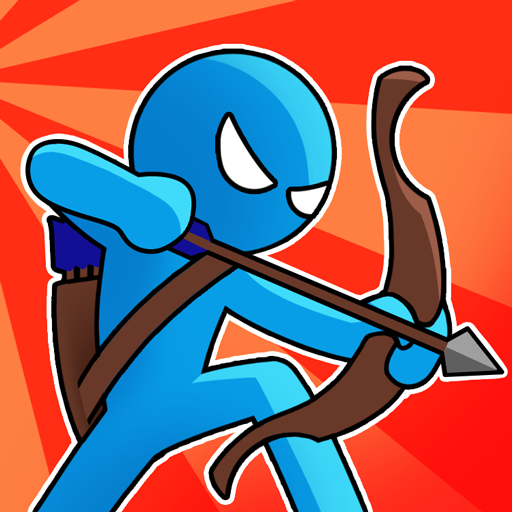 Mighty Party: Magic Arena
Features of Mighty Party: Magic Arena on PC
With all your passion for playing Mighty Party: Magic Arena, you hands are not supposed to be limited on a tiny screen of your phone. Play like a pro and get full control of your game with keyboard and mouse. MEmu offers you all the things that you are expecting. Download and play Mighty Party: Magic Arena on PC. Play as long as you want, no more limitations of battery, mobile data and disturbing calls. The brand new MEmu 8 is the best choice of playing Mighty Party: Magic Arena on PC. Prepared with our expertise, the exquisite preset keymapping system makes Mighty Party: Magic Arena a real PC game. MEmu multi-instance manager makes playing 2 or more accounts on the same device possible. And the most important, our exclusive emulation engine can release full potential of your PC, make everything smooth.
Screenshots & Video of Mighty Party: Magic Arena PC
Vychutnejte si vynikající zážitek z přehrávání Mighty Party: Magic Arena na PC s MEMU App Player. Je to silný bezplatný emulátor pro Android, který vám umožní hrát tisíce her v systému Android. Mighty Party is a turn-based strategy RPG that is an excellent example of combining action, strategy, battle rpg and turn-based roleplaying games.
Game Info
Mighty Party is a turn-based strategy RPG that is an excellent example of combining action, strategy, battle rpg and turn-based roleplaying games. We took the best from different genres to create an amazing experience for you in the world of Massively Online Role-Playing Games. Challenge mobile gamers from all over the world, crush your enemies in battle arenas and rise to the top! We will change the way you think about Battle chess RPG games!
Various battlefields with random obstacles and different heroes with unique bonuses
to hone your strategy skills. Explore the map, defeat powerful bosses and mighty magical creatures, build your storyline, accept quests and embark on a journey!
Assemble your forces and lead your Mighty Party to Victory!
Collect and evolve hundreds of heroes and monsters with unique abilities and epic combinations of magic and fighting skills. Upgrade their equipment and skills, marvel at their new costumes and abilities, strengthen your team! Warriors, Knights, Undead, Mages, Elves, Dragons, Orcs - there are hundreds of magical creatures and countless characters to choose from!
Plan your own offensive and defensive turn-based strategy with thousands of card combinations, because powerful heroes alone can only get you so far. Use your wits, come up with tactics and strategy, use brute force, and slay your enemies!
Join other players in guilds and clans to crush opponents and bosses for the most valuable loot and claim the battle chess RPG victor's crown!
Evolve your warlord for a better appearance and abilities, and combine them with your battle chess deck of heroes and monsters.
Download the game for free to experience epic turn-based strategy turn-based Idle RPG battle chess and embark on an exciting adventure in this battle chess turn-based strategy!
Some Features:
● Challenge other players all over the world in battle chess!
● Join other players in guilds and clans to conquer all!
● Level up your hero!
● Come up with your perfect strategy!
● Gorgeous graphics and a wide range of locations!
● PVP battles in real time!
● You can try to be afk at any given moment - no problem! You can even try to be an AFK Hero in battle arenas! But will you be a successful afk player? We don't know.
More Features:
● Turn-based & fast-paced innovative battle system. Real strategy and tactics!
● Dozens of war heroes for infinite battle combinations.
● Epic Warlords with unique battle skills.
● Captivating PVP (Ranked Battles, Brawl, Arena matches, Tournaments, Survival, Raids, Events etc.) with great rewards!
● Single player campaign with an epic story across the realm. A true hero's Journey!
● Turf Wars is a game mode where your guild alliance fights using their troops against opponents to gain the most valuable territories. Prepare the Guild for glory!
● Lots of ways to evolve mighty heroes: level themup, bind them with others, turn them into Legendary heroes, or upgrade Turf Wars skills!
Receive Magical and Legendary Chests. Recruit and Evolve new battle Heroes. Gather your Mighty Party. Clash with other players in PVP battles. Join the strongest Guild Alliance or Clan. Become everyone's strongest opponent!
Note:
Mighty Party is free to download and play, however, some game items can also be purchased for real money. If you do not want to use this feature, please set up password protection for purchases in your Google Play Store app settings.
A network connection is required.
Support:
Are you having problems? Please contact us via e-mail: mightyparty@panoramikgames.com or in-game by going to Settings > Support.
Visit our Facebook page: https://www.facebook.com/mightyparty.game
Join our Discord Server: discord.com/mightyparty

How to Download Mighty Party: Magic Arena on PC
1. Download MEmu installer and finish the setup

2. Start MEmu then open Google Play on the desktop

3. Search Mighty Party: Magic Arena in Google Play

4. Download and Install Mighty Party: Magic Arena

5. On install completion click the icon to start

6. Enjoy playing Mighty Party: Magic Arena on PC with MEmu
Why Use MEmu for Mighty Party: Magic Arena
MEmu je zdarma a ten nejlepší Android emulátor. 50 milionů lidí si užívá jeho nejlepší herní zážitky. Technologie virtualizace MEmu ti dovolí plynule hrát Android hry na PC a to i ty nejnáročnější.
Bigger screen with better graphics; Long duration, without limitation of battery or mobile data.

Full Keymapping support for precise control of keyboard and mouse or gamepad.

Multiple game accounts or tasks on single PC at one time with Multi-Instance manager.
Ready to Play?