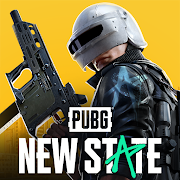 Features of PUBG: NEW STATE on PC
With all your passion for playing PUBG: NEW STATE, you hands are not supposed to be limited on a tiny screen of your phone. Play like a pro and get full control of your game with keyboard and mouse. MEmu offers you all the things that you are expecting. Download and play PUBG: NEW STATE on PC. Play as long as you want, no more limitations of battery, mobile data and disturbing calls. The brand new MEmu 7 is the best choice of playing PUBG: NEW STATE on PC. Prepared with our expertise, the exquisite preset keymapping system makes PUBG: NEW STATE a real PC game. Coded with our absorption, the multi-instance manager makes playing 2 or more accounts on the same device possible. And the most important, our exclusive emulation engine can release full potential of your PC, make everything smooth. We care not only how you play, but also the whole process of enjoying the happiness of gaming.
Screenshots & Video of PUBG: NEW STATE PC
Vychutnejte si vynikající zážitek z přehrávání PUBG: NEW STATE na PC s MEMU App Player. Je to silný bezplatný emulátor pro Android, který vám umožní hrát tisíce her v systému Android. WE ARE NEXT-GEN BATTLE ROYALE.
Game Info
WE ARE NEXT-GEN BATTLE ROYALE
※ Introducing PUBG: NEW STATE, the new Battle Royale developed by PUBG STUDIOS, the company behind PLAYERUNKNOWN'S BATTLEGROUNDS (PUBG).
In PUBG: NEW STATE, 100 players will fight with various weapons and strategies until only one party remains.
Utilize gear, vehicles, and consumables to survive the shrinking battleground to become the "last man standing".
▣ Game Features ▣
▶Ultra-realistic graphics that exceeds the limits of mobile gaming
- With the "global illumination" technology, PUBG: NEW STATE surpasses what was previously possible in mobile gaming graphics
- A massive, open-world battleground with a level of realism achievable only by PUBG STUDIOS
- PUBG: NEW STATE defines the next-generation PUBG graphics
- The ultimate PUBG experience in the palm of your hands
- Vulkan(API) enables stable service with improved performance and optimization.
▶ More realistic and dynamic gunplay
- Fully-optimized for the mobile environment, experience the signature "PUBG gunplay" on your mobile device
- Customize your guns to fit your needs with PUBG's unique weapon attachment system
▶ Next generation action-based interactive gameplay
- Unique mechanics introduced in PUBG: NEW STATE include dodging, drone calls, and support request
- Utilize new vehicles only available in PUBG: NEW STATE to quickly move across the 8x8 open world
- An immersive PUBG experience achieved through various objectives in-game that can turn the tide in your favor
▶ An expansion of the original PUBG universe
- Decades after the original PUBG, new factions emerge in the anarchic 2051
- The survival game, PUBG, evolves into a completely new battleground in PUBG: NEW STATE
▶ PUBG: NEW STATE is the dawn of a new PUBG experience
- The real battle royale of PUBG users, by PUBG users, for PUBG users: PUBG: NEW STATE
- PUBG: NEW STATE brings PUBG to mobile devices while ushering in a new era for the franchise
▣Minimum Requirements▣
CPU: 64-bit (ABI arm64 or higher)
RAM: 2GB or higher
OS: Android 6.0 or higher
Open GL 3.1 or higher / Vulkan 1.1 or higher
▣ Official Links ▣
Website: newstate.pubg.com
YouTube: youtube.com/pubgnewstate
Facebook: facebook.com/OfficialPUBGNEWSTATE
Twitter: twitter.com/PUBG_NEWSTATE
Instagram: instagram.com/pubgnewstate

How to Download PUBG: NEW STATE on PC
1. Download MEmu installer and finish the setup

2. Start MEmu then open Google Play on the desktop

3. Search PUBG: NEW STATE in Google Play

4. Download and Install PUBG: NEW STATE

5. On install completion click the icon to start

6. Enjoy playing PUBG: NEW STATE on PC with MEmu
Why Use MEmu for PUBG: NEW STATE
MEmu je zdarma a ten nejlepší Android emulátor. 50 milionů lidí si užívá jeho nejlepší herní zážitky. Technologie virtualizace MEmu ti dovolí plynule hrát Android hry na PC a to i ty nejnáročnější.
Bigger screen with better graphics; Long duration, without limitation of battery or mobile data.

Full Keymapping support for precise control of keyboard and mouse or gamepad.

Multiple game accounts or tasks on single PC at one time with Multi-Instance manager.
Ready to Play?