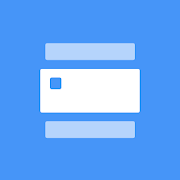 Features of App Vault on PC
Přestaňte se obávat přebíjení při používání App Vault na mobilním telefonu, uvolněte se z malé obrazovky a užívejte si aplikace na mnohem větším displeji. "Společnost MEmu vám nabízí všechny překvapivé funkce, které jste očekávali: rychlá instalace a snadné nastavení, intuitivní ovládání, žádná omezení baterií, mobilní data a rušivá volání. Zcela nový přístroj MEmu 7 je nejlepší volbou použití App Vault ve vašem počítači. díky naší absorpci umožňuje správce více instancí otevření 2 nebo více účtů současně. A co je nejdůležitější, náš exkluzivní emulační modul může uvolnit plný potenciál vašeho počítače, učinit vše plynulým a příjemným.
Screenshots & Video of App Vault PC
Vychutnejte si vynikající zážitek z přehrávání App Vault na PC s MEMU App Player. Je to silný bezplatný emulátor pro Android, který vám umožní hrát tisíce her v systému Android. App Vault allows you to make use of specific features without searching for them in individual apps.
Game Info
App Vault allows you to make use of specific features without searching for them in individual apps. It's a convenient combination of shortcuts, cards with important information, and trending stories from the web. Just open your Home screen, swipe right, and find everything you need.
Shortcuts
Bring your favorite features from multiple apps into one place. Everything you need from Facebook, Instagram, Cleaner, ShareMe, Scanner, Calculator, Notes, and other apps is here.
Tools
Keep your device secure with a powerful set of tools. Clear trash files to free up storage space, find and fix issues on your device, and neutralize viruses.
Recommended apps
Simply tap to install trending apps and find your new favorites.
A brief note
Simply tap the card and start taking notes. It's that easy.
Calendar events
View and create calendar events. Never miss loan repayments, friend's birthdays, and important reminders.
News and videos
Watch trending videos and follow up on the stories everybody is talking about.
Feel free to leave a review if you like our App!

How to Download App Vault on PC
1. Download MEmu installer and finish the setup

2. Start MEmu then open Google Play on the desktop

3. Search App Vault in Google Play

4. Download and Install App Vault

5. On install completion click the icon to start

6. Enjoy playing App Vault on PC with MEmu
Why Use MEmu for App Vault
MEmu je zdarma a ten nejlepší Android emulátor. 50 milionů lidí si užívá jeho nejlepší herní zážitky. Technologie virtualizace MEmu ti dovolí plynule hrát Android hry na PC a to i ty nejnáročnější.
Bigger screen with better graphics; Long duration, without limitation of battery or mobile data.

Full Keymapping support for precise control of keyboard and mouse or gamepad.

Multiple game accounts or tasks on single PC at one time with Multi-Instance manager.
Ready to Play?