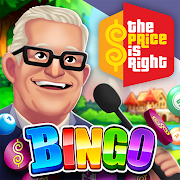 Bingo Story – Free Bingo Games
Clipwire Games and Bingo
Features of Bingo Story – Free Bingo Games on PC
With all your passion for playing Bingo Story – Free Bingo Games, you hands are not supposed to be limited on a tiny screen of your phone. Play like a pro and get full control of your game with keyboard and mouse. MEmu offers you all the things that you are expecting. Download and play Bingo Story – Free Bingo Games on PC. Play as long as you want, no more limitations of battery, mobile data and disturbing calls. The brand new MEmu 7 is the best choice of playing Bingo Story – Free Bingo Games on PC. Prepared with our expertise, the exquisite preset keymapping system makes Bingo Story – Free Bingo Games a real PC game. Coded with our absorption, the multi-instance manager makes playing 2 or more accounts on the same device possible. And the most important, our exclusive emulation engine can release full potential of your PC, make everything smooth. We care not only how you play, but also the whole process of enjoying the happiness of gaming.
Screenshots & Video of Bingo Story – Free Bingo Games PC
Απολαύστε την υπέροχη εμπειρία αναπαραγωγής του Bingo Story – Free Bingo Games σε υπολογιστή με το MEMU App Player. Πρόκειται για έναν ισχυρό δωρεάν εξομοιωτή Android που σας επιτρέπει να παίζετε χιλιάδες παιχνίδια Android. Welcome to Bingo Story, a fun & free bingo game with a friendly fairy tale twist!
Game Info
Welcome to Bingo Story, a fun & free bingo game with a friendly fairy tale twist! Blitz through our many puzzles and collect all our fun bingo collection pieces. Download now and enter bingo showtime!
REAL-TIME FAIRY TALE BINGO
A fun filled bingo game, enjoyed by users all around the world! Bingo Story is the free bingo game that let's you play exciting, live, online bingo against friends. Play bingo for a chance to collect board pieces and complete puzzles for your favorite fairy tale characters.
Play free bingo games all day long!
If you love fun, friendly bingo games, Vegas-style tournaments, bonus mini games, multi card board games or even fantastical fairy tale bingo, then download Bingo Story today!
BINGO STORY FEATURES
- 100% FREE bingo!
- Live, real-time bingo games with friendly players
- Blitz through fantastical, fairly tale themed bingo boards to get a bingo
- Play in real-time bingo tournaments with bingo players around the world
- Collect treasure chests to win FREE power ups and MORE!
- Play up to 4 fantastical, absolute bingo cards in fast-paced tournament-style game play
- Collect and complete 30 unique fantastical puzzles for big rewards
- Earn bonuses and play fun mini games to collect more
- Play the Daily Spin to claim a free bingo prize
- With hourly and daily FREE powerups, you'll feel like you're in a bingo show!
- Log in with Facebook, play as guest, and test your luck today!
FAMILY BINGO FUN!
Bingo Story is a fun family game for all ages! Blitz the competition and bash your family and friends in friendly competition! Find puzzle pieces and try your luck with our fun mini games and get your absolute bingo on!
FRIENDLY CLUBS
With our new and improved club system, there's always a friendly face to help you along your bingo story. Club members can gift extra collection items and more, all you must do is ask a friendly club member!
MINI GAMES
Try our fun mini games, and with some luck, you can win big prizes! Our absolute bingo game offers a variety of mini games for players of all ages, and of course, our bingo is family friendly!
FAIRY TALE PUZZLES
In addition to your absolute bingo experience, we've got fun, friendly fairy tale puzzles for you and your fellow bingo players to complete. With over 30+ puzzles to choose from, and new puzzles each month, there's tons of bingo fun in our free bingo game!
COLLECT THEM ALL!
ALL NEW collection items for our friendly bingo users to collect – each item being fantasy themed – and trade. With hundreds of fantastical collection items to collect, blitz to collect them all in Bingo Story!
GLOBAL FUN
Our global chat room is the hot spot for puzzle piece discussion and collection item trading! Friendly free bingo players are everywhere! It's almost like a bingo show with a live chat feed!
GET SOCIAL
Have you already become one of the best free bingo game players in bingo town? Dub yourself the king of bingo and take a seat on the bingo show? Have you completed all the bingo puzzles, and are looking for more? Look no further: follow our Facebook page and Twitter page for up-to-date news on Bingo Story, the fantastical free bingo game, and for free daily rewards here:
https://www.facebook.com/bingostorycommunity
https://twitter.com/BingoStoryGame
Need help? Try our FAQ at https://www.clipwiregames.com/bingo-story-faq
ADDITIONAL INFORMATION:
Bingo Story offers optional in-app purchases for additional content and in-game currency. Success within this free Bingo game does not imply future success with real money gambling. Our mobile game does not offer real money gambling or any opportunities to win real money or prizes. Blitz your way to glorious bingo and bash the competition in this mobile game! Success within, and winning in friendly, fun filled bingo showtime, in free bingo does not imply future success with real money gambling or casino games.

How to Download Bingo Story – Free Bingo Games on PC
1. Download MEmu installer and finish the setup

2. Start MEmu then open Google Play on the desktop

3. Search Bingo Story – Free Bingo Games in Google Play

4. Download and Install Bingo Story – Free Bingo Games

5. On install completion click the icon to start

6. Enjoy playing Bingo Story – Free Bingo Games on PC with MEmu
Why Use MEmu for Bingo Story – Free Bingo Games
Το MEmu App Player, αποτελεί την ιδανικότερη δωρεάν λύση για την εξομοίωση του λειτουργικού Android, και χρησιμοποιείται ήδη από περισσότερους από 50 εκατομμύρια χρήστες, ο οποίοι απολαμβάνουν, την καταπληκτική εμπειρία παιχνιδιού που προσφέρεται μέσω της εφαρμογής. Με τη χρήση του MEmu Virtualization, είναι δυνατή η αναπαραγωγή παιχνιδιών Android στον υπολογιστή, ακόμη και εκείνων που απαιτούν μεγάλη επεξεργαστική ισχύ γραφικών, δίχως συμβιβασμούς στην ποιότητα και στην εμπειρία χρήσης, ακριβώς όπως ένα τελευταίας γενιάς κινητό τηλέφωνο.
Bigger screen with better graphics; Long duration, without limitation of battery or mobile data.

Full Keymapping support for precise control of keyboard and mouse or gamepad.

Multiple game accounts or tasks on single PC at one time with Multi-Instance manager.
Ready to Play?