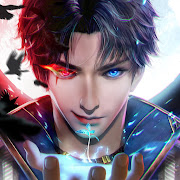 Features of Soul Land Reloaded on PC
With all your passion for playing Soul Land Reloaded, you hands are not supposed to be limited on a tiny screen of your phone. Play like a pro and get full control of your game with keyboard and mouse. MEmu offers you all the things that you are expecting. Download and play Soul Land Reloaded on PC. Play as long as you want, no more limitations of battery, mobile data and disturbing calls. The brand new MEmu 8 is the best choice of playing Soul Land Reloaded on PC. Prepared with our expertise, the exquisite preset keymapping system makes Soul Land Reloaded a real PC game. MEmu multi-instance manager makes playing 2 or more accounts on the same device possible. And the most important, our exclusive emulation engine can release full potential of your PC, make everything smooth.
Screenshots & Video of Soul Land Reloaded PC
Απολαύστε την υπέροχη εμπειρία αναπαραγωγής του Soul Land Reloaded σε υπολογιστή με το MEMU App Player. Πρόκειται για έναν ισχυρό δωρεάν εξομοιωτή Android που σας επιτρέπει να παίζετε χιλιάδες παιχνίδια Android. Recruit heroes and battle enemies with strategy, the ultimate real-time action RPG game.
Game Info
Recruit heroes and battle enemies with strategy, the ultimate real-time action RPG game. Compete with other players in epic cross-server fights, build the strongest guild and challenge the most powerful Soul-Beast with your friends! Explore a fantasy world, start your adventures now!
5 reasons to download Soul Land Reloaded:
1.Various heroes and team combinations. Experiment with different classes of heroes and teams to find out the most powerful combination.
2.No Wasted Investment. There's no useless Martial Soul in Soul Land, just like there's no wasted investment in the game, all resources you ever spent can be refunded by reincarnating heroes.
3.Real-time Combat. Control your character to dodge dangerous enemy attacks, find advantageous points to outplay your opponents.
4.Insane progression Speed. Free 10 pull for your first 7 days log-in, super high drop rate, and multiple guaranteed summonses.
5.Build Heroes and Compete. Develop your characters like a real Soul Master and compete with other players for the Ultimate Douluo Title.
100% based on the original Soul Land story and officially licensed by the Soul Land series. Experience Tang San's epic journey, meet Shrek Seven Devils, hunt down Soul Beasts, and conquer Sea God Island.
You can also find us on these platforms:
FB:https://www.facebook.com/SoulLandReloaded
DC:https://discord.gg/soullandrl
Reddit: https://www.reddit.com/r/Soul_Land_Reloaded/
For a better gaming experience, please make sure your device
Minimum Android system version: 5.0
Minimum RAM 512M

How to Download Soul Land Reloaded on PC
1. Download MEmu installer and finish the setup

2. Start MEmu then open Google Play on the desktop

3. Search Soul Land Reloaded in Google Play

4. Download and Install Soul Land Reloaded

5. On install completion click the icon to start

6. Enjoy playing Soul Land Reloaded on PC with MEmu
Why Use MEmu for Soul Land Reloaded
Το MEmu App Player, αποτελεί την ιδανικότερη δωρεάν λύση για την εξομοίωση του λειτουργικού Android, και χρησιμοποιείται ήδη από περισσότερους από 50 εκατομμύρια χρήστες, ο οποίοι απολαμβάνουν, την καταπληκτική εμπειρία παιχνιδιού που προσφέρεται μέσω της εφαρμογής. Με τη χρήση του MEmu Virtualization, είναι δυνατή η αναπαραγωγή παιχνιδιών Android στον υπολογιστή, ακόμη και εκείνων που απαιτούν μεγάλη επεξεργαστική ισχύ γραφικών, δίχως συμβιβασμούς στην ποιότητα και στην εμπειρία χρήσης, ακριβώς όπως ένα τελευταίας γενιάς κινητό τηλέφωνο.
Bigger screen with better graphics; Long duration, without limitation of battery or mobile data.

Full Keymapping support for precise control of keyboard and mouse or gamepad.

Multiple game accounts or tasks on single PC at one time with Multi-Instance manager.
Ready to Play?