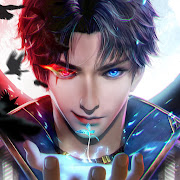 Fitur Soul Land Reloaded di PC
Dengan seluruh passion-mu untuk bermain Soul Land Reloaded, tidak seharusnya tanganmu terbatasi oleh layar kecil ponselmu. Bermainlah seperti profesional dan dapatkan kontrol penuh gim kesukaanmu dengan keyboard dan mouse. MEmu menawarkan semua hal yang kamu harapkan. Unduh dan mainkan Soul Land Reloaded di PC. Mainkan selama apapun yang kamu inginkan, tidak akan ada lagi batasan baterai, data seluler, dan panggilan yang mengganggu. MEmu 7 yang baru adalah pilihan terbaik untuk memainkan Soul Land Reloaded di PC. Telah dipersiapkan dengan keahlian yang kami miliki, sistem keymapping mandiri nan indah, menciptakan gim Soul Land Reloaded PC yang nyata. Disandi dengan penyerapan kami, membuat multi-instance manager bisa membuatmu memainkan dua atau lebih akun pada perangkat yang sama. Dan yang paling penting, mesin emulasi eksklusif kami dapat melepaskan seluruh potensi PC Anda, sehingga membuat semua berjalan lancar. Kami tidak hanya peduli bagaimana kamu bermain, tetapi juga seluruh proses menikmati kebahagiaan dalam bermain gim.
Tangkapan layar & Vidio Soul Land Reloaded PC
Unduh Soul Land Reloaded di PC dengan Emulator Android MEmu. Nikmati permainan pada layar yang besar. Recruit heroes and battle enemies with strategy, the ultimate real-time action RPG game.
Info gim
Recruit heroes and battle enemies with strategy, the ultimate real-time action RPG game. Compete with other players in epic cross-server fights, build the strongest guild and challenge the most powerful Soul-Beast with your friends! Explore a fantasy world, start your adventures now!
5 reasons to download Soul Land Reloaded:
1.Various heroes and team combinations. Experiment with different classes of heroes and teams to find out the most powerful combination.
2.No Wasted Investment. There's no useless Martial Soul in Soul Land, just like there's no wasted investment in the game, all resources you ever spent can be refunded by reincarnating heroes.
3.Real-time Combat. Control your character to dodge dangerous enemy attacks, find advantageous points to outplay your opponents.
4.Insane progression Speed. Free 10 pull for your first 7 days log-in, super high drop rate, and multiple guaranteed summonses.
5.Build Heroes and Compete. Develop your characters like a real Soul Master and compete with other players for the Ultimate Douluo Title.
100% based on the original Soul Land story and officially licensed by the Soul Land series. Experience Tang San's epic journey, meet Shrek Seven Devils, hunt down Soul Beasts, and conquer Sea God Island.
You can also find us on these platforms:
FB:https://www.facebook.com/SoulLandReloaded
DC:https://discord.gg/soullandrl
Reddit: https://www.reddit.com/r/Soul_Land_Reloaded/
For a better gaming experience, please make sure your device
Minimum Android system version: 5.0
Minimum RAM 512M

Unduh Soul Land Reloaded di PC
1. Unduh dan instal MEmu APP

2. Menjalankan MEmu lalu buka Google Play di halaman

3. Cari Soul Land Reloaded di Google Play

4. Unduh dan instal Soul Land Reloaded

5. Setelah insatl APP selesai,klik ikon untuk mulai

6. Nikmati bermain Soul Land Reloaded di PC dengan MEmu
Kenapa Memakai MEmu untuk Soul Land Reloaded
MEmu App Player adalah emulator Android gratis terbaik dan 50 Juta orang sudah menikmati pengalaman luar biasa dalam bermain gim Android. Teknologi virtualisasi MEmu memberi kekuasaan untuk memainkan ribuan gim Android dengan lancar di PC anda, bahkan gim dengan grafis yang paling tinggi.
Layar lebih besar dengan grafis yang lebih baik; durasi panjang, tanpa batasan baterai atau data seluler.

Didukung penuh oleh Pemetaan tombol yang lengkap untuk keakuratan kontrol keyboard dan mouse maupun gamepad.

Membuka beberapa akun game atau tugas di waktu yang sama hanya pada satu PC, dengan Multi-Instance manager.
Siap bermain?