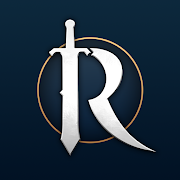 RuneScape - Open World Fantasy MMORPG
Funkcje RuneScape - Open World Fantasy MMORPG na PC
Przy całej swojej pasji do grania w RuneScape - Open World Fantasy MMORPG, twoje ręce nie powinny być ograniczone na małym ekranie telefonu. Graj jak zawodowiec i uzyskaj pełną kontrolę nad grą za pomocą klawiatury i myszy. MEmu oferuje ci wszystko, czego oczekujesz. Pobierz i graj RuneScape - Open World Fantasy MMORPG na PC. Graj tak długo, jak chcesz, bez ograniczeń baterii, danych komórkowych i niepokojących połączeń. Zupełnie nowy MEmu 9 to najlepszy wybór do grania w RuneScape - Open World Fantasy MMORPG na PC. Przygotowany dzięki naszej wiedzy, znakomity, wstępnie ustawiony system mapowania klawiszy sprawia, że RuneScape - Open World Fantasy MMORPG jest prawdziwą grą na PC. Zakodowany naszą absorpcją, menedżer wielu instancji umożliwia granie na 2 lub więcej kontach na tym samym urządzeniu. A co najważniejsze, nasz emulator może uwolnić pełny potencjał twojego komputera, sprawić, że wszystko będzie płynne. Dbamy nie tylko o to, jak grasz, ale także o cały proces czerpania radości z grania.
Zrzuty ekranu i wideo z RuneScape - Open World Fantasy MMORPG PC
Ciesz się wspaniałym doświadczeniem podczas grania w RuneScape - Open World Fantasy MMORPG na komputerze z aplikacją MEMU App Player. Jest to potężny darmowy emulator Androida pozwalający grać w tysiące gier na Androida. EXPLORE A VAST MMORPG WORLD LIKE NO OTHER.
Informacje o grze
EXPLORE A VAST MMORPG WORLD LIKE NO OTHER
Journey into the Sixth Age of Gielinor and discover the rich fantasy MMO RPG open world, deep with legend and lore. Gielinor's people may be thriving, but the Elder Gods still scheme. The black clouds are darkening and war looms. Experience a fun fantasy online MMO world that's 20 years old and only getting better.
PLAY YOUR WAY
It's all up to you. Will you explore the world and embark on a risky raid with friends, or seek fame and fortune as a lone adventurer? Whether you're the hero of daring quests, quietly tending to your farm, a legend risking it all against a high-level boss or simply a gentle soul spending a night at the circus, RuneScape is the perfect AFK second-screen game. Play how you want, the choice is yours! Warrior or wizard, farmer or cook – what type of hero will you be?
ENDLESS DISCOVERY
With a world and story that's been growing for an incredible 20 years, RuneScape continues to thrill players with a magic packed adventure unlike any other. With 270 million installations and cross-playability on PC and mobile, join the hundreds of millions of people who have explored the fantastic and mystical world of Gielinor.
UNFORGETTABLE ENCOUNTERS
Make friends – and perhaps sometimes enemies – with a rich roster of memorable NPC characters. From lovable companions and friendly rogues, to deceitful villains and vengeful gods, the many faces of Gielinor offer a deep fantasy experience unlike anything else.
A THRIVING WORLD
Visit dozens and dozens of unique and striking locations, from the medieval city of Burthorpe and the tranquil harbours of Catherby, to the dangerous dragon filled expanses of the Wilderness or the barren and parched Kharidian Desert. Own your own port! Run your own farm! Make a pretty penny trading with players at The Grand Exchange… but be sure to keep your exotic wares safe in the Bank.
POWERFUL SKILLS
With 28 skills to master, what will you become? Will you be one with nature by perfecting Woodcutting, Fishing, Herblore and Cooking? Or perhaps you prefer to be creative with Crafting, Farming, Smithing and Construction? Maybe your tastes lay elsewhere – with Hunting, Divination, Invention or Runecrafting? Or does your soul yearn for action, with Magic, Summoning, Slayer and Dungeoneering?
VERSATILE COMBAT
Do you want to get up close and personal with a sharp blade in your hand? Or will you take a tactical approach and attack from range? Or perhaps your skills are more mystical, and you prefer the arena of magic? Defeat a dazzling assortment of foes including an unimaginable array of epic bosses. From demons to dragons and rock monsters to serpents, nightmares beyond your wildest imagination lay in wait.
MEMBERSHIP BENEFITS
RuneScape can be played for free, but also offers optional membership that unlocks even more thrilling content, including 8 additional skills, over 120 extra quests and access to the entire world map! Enjoy RuneScape at its best!
JOIN OUR COMMUNITY
Add your unique voice to our vibrant RuneScape community. Enjoy a strong connection to RuneScape's independent development team by joining them for regular livestreams and share ideas on the forums. We shape RuneScape together!

Jak pobrać RuneScape - Open World Fantasy MMORPG na PC
1. Pobierz instalator MEmu i zakończ instalację

2. Uruchom MEmu, a następnie otwórz Google Play na pulpicie

3. Wyszukaj RuneScape - Open World Fantasy MMORPG w Google Play

4. Pobierz i zainstaluj RuneScape - Open World Fantasy MMORPG

5. Po zakończeniu instalacji kliknij ikonę, aby rozpocząć

6. Ciesz się grą RuneScape - Open World Fantasy MMORPG na PC z MEmu
Dlaczego warto używać MEmu dla RuneScape - Open World Fantasy MMORPG
MEmu Play to najlepszy emulator Androida, a 100 milionów ludzi już korzysta z jego i dosta doskonałe wrażenia z gier na Androida. Technologia wirtualizacji MEmu umożliwia płynne granie w tysiące gier Androida na komputerze, nawet tych najbardziej wymagających grafiki.
Większy ekran z lepszą grafiką; Długi czas, bez ograniczeń baterii lub danych mobilnych.

Pełna obsługa mapowania klawiszy dla precyzyjnego sterowania klawiaturą i myszą lub gamepadem.

Wiele kont gier lub zadań na jednym komputerze jednocześnie z menedżerem wielu instancji.
Gotowy do gry?
RuneScape - Open World Fantasy MMORPG - FAQs
Jak grać w RuneScape - Open World Fantasy MMORPG na PC?

Play RuneScape - Open World Fantasy MMORPG on PC by following steps:

Download MEmu, then install and launch it
Login to Google Play Store, install the game
Enjoy playing the game on PC with MEmu

Jakie są minimalne wymagania systemowe, aby uruchomić RuneScape - Open World Fantasy MMORPG na PC?

Intel or AMD Processor
Microsoft Windows 7 and above
2GB of memory
5GB of free disk space
Hardware Virtualization Technology