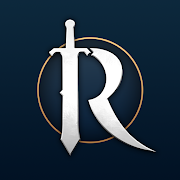 RuneScape - Open World Fantasy MMORPG
Características de RuneScape - Open World Fantasy MMORPG en PC
Con toda tu pasión para jugar RuneScape - Open World Fantasy MMORPG, no se supone que tus manos estén limitadas en una pequeña pantalla de tu teléfono. Juega como un profesional y obtén el control total de tu juego con el teclado y el mouse. MEmu le ofrece todas las cosas que espera. Descargar y jugar RuneScape - Open World Fantasy MMORPG en PC. Juega todo el tiempo que quieras, sin más limitaciones de batería, datos móviles y llamadas molestas. El nuevo MEmu 9 es la mejor opción para jugar RuneScape - Open World Fantasy MMORPG en PC. Preparado con nuestra experiencia, el exquisito sistema de keymapping preestablecido convierte a RuneScape - Open World Fantasy MMORPG en un verdadero juego de PC. Codificado con nuestra absorción, el administrador de instancias múltiples hace posible jugar 2 o más cuentas en el mismo dispositivo. Y lo más importante, nuestro exclusivo motor de emulación puede liberar todo el potencial de su PC, hacer que todo sea más fluido. Nos importa no solo cómo juegas, sino también todo el proceso de disfrutar de la felicidad de los juegos.
Capturas de pantalla y Vídeo de RuneScape - Open World Fantasy MMORPG PC
Descargar RuneScape - Open World Fantasy MMORPG en PC con MEmu Android Emulador. Disfruta jugando en la pentalla grande. EXPLORE A VAST MMORPG WORLD LIKE NO OTHER.
Información del Juego
EXPLORE A VAST MMORPG WORLD LIKE NO OTHER
Journey into the Sixth Age of Gielinor and discover the rich fantasy MMO RPG open world, deep with legend and lore. Gielinor's people may be thriving, but the Elder Gods still scheme. The black clouds are darkening and war looms. Experience a fun fantasy online MMO world that's 20 years old and only getting better.
PLAY YOUR WAY
It's all up to you. Will you explore the world and embark on a risky raid with friends, or seek fame and fortune as a lone adventurer? Whether you're the hero of daring quests, quietly tending to your farm, a legend risking it all against a high-level boss or simply a gentle soul spending a night at the circus, RuneScape is the perfect AFK second-screen game. Play how you want, the choice is yours! Warrior or wizard, farmer or cook – what type of hero will you be?
ENDLESS DISCOVERY
With a world and story that's been growing for an incredible 20 years, RuneScape continues to thrill players with a magic packed adventure unlike any other. With 270 million installations and cross-playability on PC and mobile, join the hundreds of millions of people who have explored the fantastic and mystical world of Gielinor.
UNFORGETTABLE ENCOUNTERS
Make friends – and perhaps sometimes enemies – with a rich roster of memorable NPC characters. From lovable companions and friendly rogues, to deceitful villains and vengeful gods, the many faces of Gielinor offer a deep fantasy experience unlike anything else.
A THRIVING WORLD
Visit dozens and dozens of unique and striking locations, from the medieval city of Burthorpe and the tranquil harbours of Catherby, to the dangerous dragon filled expanses of the Wilderness or the barren and parched Kharidian Desert. Own your own port! Run your own farm! Make a pretty penny trading with players at The Grand Exchange… but be sure to keep your exotic wares safe in the Bank.
POWERFUL SKILLS
With 28 skills to master, what will you become? Will you be one with nature by perfecting Woodcutting, Fishing, Herblore and Cooking? Or perhaps you prefer to be creative with Crafting, Farming, Smithing and Construction? Maybe your tastes lay elsewhere – with Hunting, Divination, Invention or Runecrafting? Or does your soul yearn for action, with Magic, Summoning, Slayer and Dungeoneering?
VERSATILE COMBAT
Do you want to get up close and personal with a sharp blade in your hand? Or will you take a tactical approach and attack from range? Or perhaps your skills are more mystical, and you prefer the arena of magic? Defeat a dazzling assortment of foes including an unimaginable array of epic bosses. From demons to dragons and rock monsters to serpents, nightmares beyond your wildest imagination lay in wait.
MEMBERSHIP BENEFITS
RuneScape can be played for free, but also offers optional membership that unlocks even more thrilling content, including 8 additional skills, over 120 extra quests and access to the entire world map! Enjoy RuneScape at its best!
JOIN OUR COMMUNITY
Add your unique voice to our vibrant RuneScape community. Enjoy a strong connection to RuneScape's independent development team by joining them for regular livestreams and share ideas on the forums. We shape RuneScape together!

Cómo Descargar RuneScape - Open World Fantasy MMORPG en PC
1. Descargar el instalador de MEmu y finalice la instalación

2. Iniciar MEmu y abrir Google Play en la página de inicio

3. Buscar RuneScape - Open World Fantasy MMORPG en Google Play

4. Descargar y instalar RuneScape - Open World Fantasy MMORPG

5. Hacer click al icono para iniciar

6. Disfruta jugando RuneScape - Open World Fantasy MMORPG en PC con MEmu
Por qué usar MEmu para RuneScape - Open World Fantasy MMORPG
MEmu App Player es el mejor emulador de Android gratuito y 50 millones de personas ya están disfrutando su magnífica experiencia jugando en Android. La tecnología de virtualización de MEmu te permite jugar a miles de juegos Android suavemente en tu PC, incluso los más intensivos gráficamente.
Pantalla más grande con mejores gráficos; Larga duración, sin limitación de batería o datos móviles.

Soporte completo de keymapping para un control preciso del teclado y el mouse o gamepad.

Múltiples cuentas de juegos o tareas en una sola PC a la vez con el administrador de instancias múltiples.
¿Listo para jugar?
RuneScape - Open World Fantasy MMORPG - FAQs
¿Cómo jugar RuneScape - Open World Fantasy MMORPG en una computadora?

Play RuneScape - Open World Fantasy MMORPG on PC by following steps:

Download MEmu, then install and launch it
Login to Google Play Store, install the game
Enjoy playing the game on PC with MEmu

¿Cuáles son los requisitos mínimos del sistema para ejecutar RuneScape - Open World Fantasy MMORPG en una computadora?

Intel or AMD Processor
Microsoft Windows 7 and above
2GB of memory
5GB of free disk space
Hardware Virtualization Technology