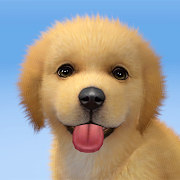 My Dog - Pet Dog Game Simulator
PC'de My Dog - Pet Dog Game Simulator özellikleri
With all your passion for playing My Dog - Pet Dog Game Simulator, you hands are not supposed to be limited on a tiny screen of your phone. Play like a pro and get full control of your game with keyboard and mouse. MEmu offers you all the things that you are expecting. Download and play My Dog - Pet Dog Game Simulator on PC. Play as long as you want, no more limitations of battery, mobile data and disturbing calls. The brand new MEmu 7 is the best choice of playing My Dog - Pet Dog Game Simulator on PC. Prepared with our expertise, the exquisite preset keymapping system makes My Dog - Pet Dog Game Simulator a real PC game. Coded with our absorption, the multi-instance manager makes playing 2 or more accounts on the same device possible. And the most important, our exclusive emulation engine can release full potential of your PC, make everything smooth. We care not only how you play, but also the whole process of enjoying the happiness of gaming.
My Dog - Pet Dog Game Simulator PC'in ekran görüntüleri ve Video
My Dog - Pet Dog Game Simulator'i MEmu Android Emülatör ile PC'ye indirin. Büyük ekranda oynamanın keyfini çıkarın. Game Features.
Oyun bilgisi
Game Features
• Puppy raising simulation game
• Adopt and take care of your favorite puppy
• 64+ breeds of dogs
• Play with your friends by visiting their homes
• Try fun games to keep your puppy happy
• Take great AR pictures with your puppy
My Dog is a simulation game where you can feed, train, play, and dress up your favorite puppies. After choosing among more than 70 unique dogs, you can design your home from a variety of furniture, decoration, and layouts. Then, you can invite or visit your friends to socialize with other puppies at home.
Instead of describing the main features, we want to share with you the story behind the development of this game. This story came from the creator of My Dog:
"Although I have participated in the development of several games, I have not been as excited with a new game as with My Dog because this game brings back a lot of good memories.
When I was little, my parents adopted a puppy that lived with us for longer than fifteen years. I still remember our first interaction; he could fit in my palm. As a child, I became his owner and did my best to take care of him. From an early age, I gained this sense of responsibility because of him but also developed a strong feeling of sympathy towards the dog community. I decided not to have another puppy after him because I knew it would be difficult to experience this absence again in the future.
At university, I kept thinking of ways to bring my puppy back to me by using technology. However, it was not until recently that I formed a dedicated team of engineers and artists to develop My Dog. I hope that players can raise their favorite puppy while bringing him everywhere with them, creating good memories.
If you find this story interesting, want to share your own story, or enjoy playing our game, please send us an email games@boltrend.com. We hope that My Dog help reunites dog owners with his beloved friends and help our puppies find a loving family. Follow us on social media to get the latest updates.

PC'de My Dog - Pet Dog Game Simulator nasıl indirilir
1. MEmu yükleyicisini indirin ve kurulumu tamamlayın

2. MEmu'yu başlatın ve ana sayfada Google Play'i açın

3. Google Play'de My Dog - Pet Dog Game Simulator arayın

4. My Dog - Pet Dog Game Simulator indirin ve yükleyin

5. Kurulum tamamlandığında başlamak için simgeye tıklayın

6. PC'de MEmu ile My Dog - Pet Dog Game Simulator oyunun keyfini çıkarın
Neden My Dog - Pet Dog Game Simulator için MEmu kullanın
MEmu App Player, en iyi ücretsiz Android emülatörüdür ve 50 milyon insan zaten mükemmel Android oyun deneyimini yaşamaktadır. MEmu sanallaştırma teknolojisi, binlerce grafik oyunu hatta grafikte en yoğun olanları bile sorunsuz bir şekilde bilgisayarınızda oynamanızı sağlar.
Daha büyük ekranla daha iyi grafiklere sahip; Pil veya mobil veri sınırlaması olmaksızın uzun süre.

Keymapping klavye ve fare veya gamepad'in hassas kontrolü için destek verir.

Multi-Instance yöneticisi ile tek bir bilgisayarda aynı anda birden fazla oyun hesabı veya görev gerçekleşilebilir.
Oynamaya hazır mısınız?