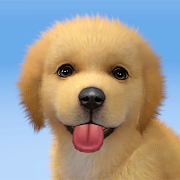 My Dog - Pet Dog Game Simulator
Features of My Dog - Pet Dog Game Simulator on PC
Перестаньте турбуватися про надмірні витрати, використовуючи ххх на своєму мобільному телефоні, звільніться від крихітного екрану і насолоджуйтеся використанням програми на набагато більшому дисплеї. Відтепер отримуйте повний екран свого додатка за допомогою клавіатури та миші. MEmu пропонує вам усі дивовижні функції, які ви очікували: швидка установка та просте налаштування, інтуїтивно зрозумілі елементи керування, більше обмежень від акумулятора, мобільних даних та тривожних дзвінків. Новий MEmu 7 - найкращий вибір використання My Dog - Pet Dog Game Simulator на вашому комп'ютері. За допомогою нашого поглинання менеджер із кількома примірниками одночасно дозволяє відкрити 2 або більше рахунків. І найголовніше, наш ексклюзивний емуляційний двигун може вивільнити весь потенціал вашого ПК, зробити все гладким і приємним.
Screenshots & Video of My Dog - Pet Dog Game Simulator PC
Насолоджуйтесь чудовим досвідом гри на ПК за допомогою програми MEMU App Player. Це потужний безкоштовний емулятор Android, який дозволяє вам грати в тисячі ігор Android. Game Features.
Game Info
Game Features
• Puppy raising simulation game
• Adopt and take care of your favorite puppy
• 64+ breeds of dogs
• Play with your friends by visiting their homes
• Try fun games to keep your puppy happy
• Take great AR pictures with your puppy
My Dog is a simulation game where you can feed, train, play, and dress up your favorite puppies. After choosing among more than 70 unique dogs, you can design your home from a variety of furniture, decoration, and layouts. Then, you can invite or visit your friends to socialize with other puppies at home.
Instead of describing the main features, we want to share with you the story behind the development of this game. This story came from the creator of My Dog:
"Although I have participated in the development of several games, I have not been as excited with a new game as with My Dog because this game brings back a lot of good memories.
When I was little, my parents adopted a puppy that lived with us for longer than fifteen years. I still remember our first interaction; he could fit in my palm. As a child, I became his owner and did my best to take care of him. From an early age, I gained this sense of responsibility because of him but also developed a strong feeling of sympathy towards the dog community. I decided not to have another puppy after him because I knew it would be difficult to experience this absence again in the future.
At university, I kept thinking of ways to bring my puppy back to me by using technology. However, it was not until recently that I formed a dedicated team of engineers and artists to develop My Dog. I hope that players can raise their favorite puppy while bringing him everywhere with them, creating good memories.
If you find this story interesting, want to share your own story, or enjoy playing our game, please send us an email games@boltrend.com. We hope that My Dog help reunites dog owners with his beloved friends and help our puppies find a loving family. Follow us on social media to get the latest updates.

How to Download My Dog - Pet Dog Game Simulator on PC
1. Download MEmu installer and finish the setup

2. Start MEmu then open Google Play on the desktop

3. Search My Dog - Pet Dog Game Simulator in Google Play

4. Download and Install My Dog - Pet Dog Game Simulator

5. On install completion click the icon to start

6. Enjoy playing My Dog - Pet Dog Game Simulator on PC with MEmu
Why Use MEmu for My Dog - Pet Dog Game Simulator
MEmu App Player є кращим безкоштовним емулятором Android, і 50 мільйонів людей вже користуються його чудовим ігровим досвідом Android. Технологія віртуалізації MEmu дає вам змогу відтворювати тисячі ігор Android на вашому комп'ютері, навіть найбільш насичених графікою.
Bigger screen with better graphics; Long duration, without limitation of battery or mobile data.

Full Keymapping support for precise control of keyboard and mouse or gamepad.

Multiple game accounts or tasks on single PC at one time with Multi-Instance manager.
Ready to Play?