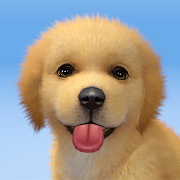 My Dog - Pet Dog Game Simulator
Funkcje My Dog - Pet Dog Game Simulator na PC
Przy całej swojej pasji do grania w My Dog - Pet Dog Game Simulator, twoje ręce nie powinny być ograniczone na małym ekranie telefonu. Graj jak zawodowiec i uzyskaj pełną kontrolę nad grą za pomocą klawiatury i myszy. MEmu oferuje ci wszystko, czego oczekujesz. Pobierz i graj My Dog - Pet Dog Game Simulator na PC. Graj tak długo, jak chcesz, bez ograniczeń baterii, danych komórkowych i niepokojących połączeń. Zupełnie nowy MEmu 7 to najlepszy wybór do grania w My Dog - Pet Dog Game Simulator na PC. Przygotowany dzięki naszej wiedzy, znakomity, wstępnie ustawiony system mapowania klawiszy sprawia, że My Dog - Pet Dog Game Simulator jest prawdziwą grą na PC. Zakodowany naszą absorpcją, menedżer wielu instancji umożliwia granie na 2 lub więcej kontach na tym samym urządzeniu. A co najważniejsze, nasz emulator może uwolnić pełny potencjał twojego komputera, sprawić, że wszystko będzie płynne. Dbamy nie tylko o to, jak grasz, ale także o cały proces czerpania radości z grania.
Zrzuty ekranu i wideo z My Dog - Pet Dog Game Simulator PC
Ciesz się wspaniałym doświadczeniem podczas grania w My Dog - Pet Dog Game Simulator na komputerze z aplikacją MEMU App Player. Jest to potężny darmowy emulator Androida pozwalający grać w tysiące gier na Androida. Game Features.
Informacje o grze
Game Features
• Puppy raising simulation game
• Adopt and take care of your favorite puppy
• 64+ breeds of dogs
• Play with your friends by visiting their homes
• Try fun games to keep your puppy happy
• Take great AR pictures with your puppy
My Dog is a simulation game where you can feed, train, play, and dress up your favorite puppies. After choosing among more than 70 unique dogs, you can design your home from a variety of furniture, decoration, and layouts. Then, you can invite or visit your friends to socialize with other puppies at home.
Instead of describing the main features, we want to share with you the story behind the development of this game. This story came from the creator of My Dog:
"Although I have participated in the development of several games, I have not been as excited with a new game as with My Dog because this game brings back a lot of good memories.
When I was little, my parents adopted a puppy that lived with us for longer than fifteen years. I still remember our first interaction; he could fit in my palm. As a child, I became his owner and did my best to take care of him. From an early age, I gained this sense of responsibility because of him but also developed a strong feeling of sympathy towards the dog community. I decided not to have another puppy after him because I knew it would be difficult to experience this absence again in the future.
At university, I kept thinking of ways to bring my puppy back to me by using technology. However, it was not until recently that I formed a dedicated team of engineers and artists to develop My Dog. I hope that players can raise their favorite puppy while bringing him everywhere with them, creating good memories.
If you find this story interesting, want to share your own story, or enjoy playing our game, please send us an email games@boltrend.com. We hope that My Dog help reunites dog owners with his beloved friends and help our puppies find a loving family. Follow us on social media to get the latest updates.

Jak pobrać My Dog - Pet Dog Game Simulator na PC
1. Pobierz instalator MEmu i zakończ instalację

2. Uruchom MEmu, a następnie otwórz Google Play na pulpicie

3. Wyszukaj My Dog - Pet Dog Game Simulator w Google Play

4. Pobierz i zainstaluj My Dog - Pet Dog Game Simulator

5. Po zakończeniu instalacji kliknij ikonę, aby rozpocząć

6. Ciesz się grą My Dog - Pet Dog Game Simulator na PC z MEmu
Dlaczego warto używać MEmu dla My Dog - Pet Dog Game Simulator
MEmu Play to najlepszy emulator Androida, a 100 milionów ludzi już korzysta z jego i dosta doskonałe wrażenia z gier na Androida. Technologia wirtualizacji MEmu umożliwia płynne granie w tysiące gier Androida na komputerze, nawet tych najbardziej wymagających grafiki.
Większy ekran z lepszą grafiką; Długi czas, bez ograniczeń baterii lub danych mobilnych.

Pełna obsługa mapowania klawiszy dla precyzyjnego sterowania klawiaturą i myszą lub gamepadem.

Wiele kont gier lub zadań na jednym komputerze jednocześnie z menedżerem wielu instancji.
Gotowy do gry?