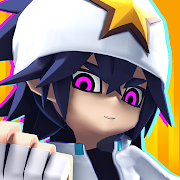 Features of AOTU World on PC
Перестаньте турбуватися про надмірні витрати, використовуючи ххх на своєму мобільному телефоні, звільніться від крихітного екрану і насолоджуйтеся використанням програми на набагато більшому дисплеї. Відтепер отримуйте повний екран свого додатка за допомогою клавіатури та миші. MEmu пропонує вам усі дивовижні функції, які ви очікували: швидка установка та просте налаштування, інтуїтивно зрозумілі елементи керування, більше обмежень від акумулятора, мобільних даних та тривожних дзвінків. Новий MEmu 7 - найкращий вибір використання AOTU World на вашому комп'ютері. За допомогою нашого поглинання менеджер із кількома примірниками одночасно дозволяє відкрити 2 або більше рахунків. І найголовніше, наш ексклюзивний емуляційний двигун може вивільнити весь потенціал вашого ПК, зробити все гладким і приємним.
Screenshots & Video of AOTU World PC
Насолоджуйтесь чудовим досвідом гри на ПК за допомогою програми MEMU App Player. Це потужний безкоштовний емулятор Android, який дозволяє вам грати в тисячі ігор Android. Aotu World is a fast-paced mobile strategy RPG.
Game Info
Aotu World is a fast-paced mobile strategy RPG. Make a statement by styling your own trendy and colorful outfits! Experience all new, fast-paced tactical battles. Explore and unlock the ultimate secrets of Aotu World!
● Game Features
[Strategy & Cooperation: Original, fast, turn-based combat!]
Aotu World takes innovation to a new level with its unique battle system. Aotu World uses a block-based board where each block decides your actions. That combined with each character's unique abilities truly allow for a one of a kind game play. With multiple classes, there are a wide range of attack styles, abilities, and even personalities. If you are looking to show your intelligence, then Aotu World's combination of strategy and thrilling combat is for you.
[Complex Puzzles: Variety of different ways to play!]
In Aotu World you can parade your skills by finding new ways to dominate Puzzle Stages. There are all kinds of different ways to clear stages, and there are many special games just waiting to be unlocked. As you proceed through stages, more and more areas will unlock, giving you even more content to explore. Can you clear the increasingly complex stages of Aotu World?
[Innovative PvP Gameplay: Balanced PvP for all!]
Experience the most intensive yet fair PvP modes ever designed! The innovative map terrain and creative battle formations make it ever so important that you should use the best tactics. With PvP modes like Warchess, Aotu World stands out from other games. Not to mention its SS-rank character lineups DO NOT require in-app purchases!!
[Customization: Hundreds of fashion combinations, the only limit is your imagination!]
Stand out from the crowd with your own style by mixing and matching all the different clothing. Don't forget to make sure you dye them the color that matches you! Perhaps changing outfits isn't enough for you? Well, there's also a Doodle system where you can create your own masterpieces! If you love making fanart, then it's the ideal place to show your artistic talents!
*Partial licensing rights to Man or Vampire (from the HIDEA studio) have already been acquired.
[Requirements]
- Requires a minimum of Android 5.0. Full compatibility for all devices cannot be guaranteed.
- At least 2 GB RAM and 4 GB of free space are recommended.
[Note]
The following permissions are required by the game:
-READ_EXTERNAL_STORAGE
-WRITE_EXTERNAL_STORAGE
[Contact Us]
Want to get the latest news, or want to interact with other players? Well, reach out on the following social media:
Facebook: https://www.facebook.com/AotuWorldGame/

How to Download AOTU World on PC
1. Download MEmu installer and finish the setup

2. Start MEmu then open Google Play on the desktop

3. Search AOTU World in Google Play

4. Download and Install AOTU World

5. On install completion click the icon to start

6. Enjoy playing AOTU World on PC with MEmu
Why Use MEmu for AOTU World
MEmu App Player є кращим безкоштовним емулятором Android, і 50 мільйонів людей вже користуються його чудовим ігровим досвідом Android. Технологія віртуалізації MEmu дає вам змогу відтворювати тисячі ігор Android на вашому комп'ютері, навіть найбільш насичених графікою.
Bigger screen with better graphics; Long duration, without limitation of battery or mobile data.

Full Keymapping support for precise control of keyboard and mouse or gamepad.

Multiple game accounts or tasks on single PC at one time with Multi-Instance manager.
Ready to Play?