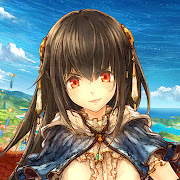 Features of Mitrasphere on PC
Перестаньте турбуватися про надмірні витрати, використовуючи ххх на своєму мобільному телефоні, звільніться від крихітного екрану і насолоджуйтеся використанням програми на набагато більшому дисплеї. Відтепер отримуйте повний екран свого додатка за допомогою клавіатури та миші. MEmu пропонує вам усі дивовижні функції, які ви очікували: швидка установка та просте налаштування, інтуїтивно зрозумілі елементи керування, більше обмежень від акумулятора, мобільних даних та тривожних дзвінків. Новий MEmu 8 - найкращий вибір використання Mitrasphere на вашому комп'ютері. За допомогою нашого поглинання менеджер із кількома примірниками одночасно дозволяє відкрити 2 або більше рахунків. І найголовніше, наш ексклюзивний емуляційний двигун може вивільнити весь потенціал вашого ПК, зробити все гладким і приємним.
Screenshots & Video of Mitrasphere PC
Насолоджуйтесь чудовим досвідом гри на ПК за допомогою програми MEMU App Player. Це потужний безкоштовний емулятор Android, який дозволяє вам грати в тисячі ігор Android. A world where a massive sea blankets the skies: Mitrasphere.
Game Info
A world where a massive sea blankets the skies: Mitrasphere.
CO-OP MULTIPLAYER RPG
Interact and team up with players from across the world as you embark on your new path. Chat, create private rooms, and socialize with a variety of animated emotes and voiced lines to heighten the fun.
BATTLE IN REAL TIME
Overcome difficult bosses in real-time combat with your friends and others. Coordinate your raids, polish your tactics, and plan well. Plenty of exciting challenges await!
SWITCH BETWEEN FIVE CLASSES
Freely switch between five classes as you wish. Your character can take on any role at any time, including Guardian, Swordsman, Cleric, Archer, and Mage.
FULLY CUSTOMIZE YOUR CHARACTER
Customize your character's appearance from every piece of equipment to their voice. Change outfits to what fits your current mood and acquire fun costumes. Dozens of voice overs to choose from, from classics such as 'Mysterious' to fun tropes like 'Tsundere.'
A FASCINATING STORY
Two worlds exist, straddling the ocean sky from below and above. Golden crystals rain down from an enormous tree floating in the ocean above. The miraculous power these crystals possess alter the lives of everyone and everything. Those the crystals fall upon meet one of two fates: a life of endless riches, or inimitable suffering.
These crystals were hence named "Mitra," a name that ushers forth both hope and misfortune.
This is a tale of a village whose residents are petrified as they gradually mutate into trees; of a girl enslaved, whose words none can understand; of a warrior from a ruined country, who lost both pride and limb; and of strangers from another world, whose preordained future spells doom for the land.
When the determined choose to rise against their fate, a compass will show them the way.
©Bank of Innovation. All Rights Reserved.
TERMS OF SERVICE:
Please read this Terms of Service Agreement and our Privacy Notice before using our services as they govern the relationship between you and Crunchyroll.
https://www.crunchyroll.com/games/terms/index.html
https://www.crunchyroll.com/games/privacy/index.html
http://www.crunchyroll.com/do-not-sell/

How to Download Mitrasphere on PC
1. Download MEmu installer and finish the setup

2. Start MEmu then open Google Play on the desktop

3. Search Mitrasphere in Google Play

4. Download and Install Mitrasphere

5. On install completion click the icon to start

6. Enjoy playing Mitrasphere on PC with MEmu
Why Use MEmu for Mitrasphere
MEmu App Player є кращим безкоштовним емулятором Android, і 50 мільйонів людей вже користуються його чудовим ігровим досвідом Android. Технологія віртуалізації MEmu дає вам змогу відтворювати тисячі ігор Android на вашому комп'ютері, навіть найбільш насичених графікою.
Bigger screen with better graphics; Long duration, without limitation of battery or mobile data.

Full Keymapping support for precise control of keyboard and mouse or gamepad.

Multiple game accounts or tasks on single PC at one time with Multi-Instance manager.
Ready to Play?