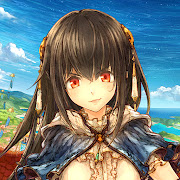 Fitur Mitrasphere di PC
Dengan seluruh passion-mu untuk bermain Mitrasphere, tidak seharusnya tanganmu terbatasi oleh layar kecil ponselmu. Bermainlah seperti profesional dan dapatkan kontrol penuh gim kesukaanmu dengan keyboard dan mouse. MEmu menawarkan semua hal yang kamu harapkan. Unduh dan mainkan Mitrasphere di PC. Mainkan selama apapun yang kamu inginkan, tidak akan ada lagi batasan baterai, data seluler, dan panggilan yang mengganggu. MEmu 8 yang baru adalah pilihan terbaik untuk memainkan Mitrasphere di PC. Telah dipersiapkan dengan keahlian yang kami miliki, sistem keymapping mandiri nan indah, menciptakan gim Mitrasphere PC yang nyata. Disandi dengan penyerapan kami, membuat multi-instance manager bisa membuatmu memainkan dua atau lebih akun pada perangkat yang sama. Dan yang paling penting, mesin emulasi eksklusif kami dapat melepaskan seluruh potensi PC Anda, sehingga membuat semua berjalan lancar. Kami tidak hanya peduli bagaimana kamu bermain, tetapi juga seluruh proses menikmati kebahagiaan dalam bermain gim.
Tangkapan layar & Vidio Mitrasphere PC
Unduh Mitrasphere di PC dengan Emulator Android MEmu. Nikmati permainan pada layar yang besar. A world where a massive sea blankets the skies: Mitrasphere.
Info gim
A world where a massive sea blankets the skies: Mitrasphere.
CO-OP MULTIPLAYER RPG
Interact and team up with players from across the world as you embark on your new path. Chat, create private rooms, and socialize with a variety of animated emotes and voiced lines to heighten the fun.
BATTLE IN REAL TIME
Overcome difficult bosses in real-time combat with your friends and others. Coordinate your raids, polish your tactics, and plan well. Plenty of exciting challenges await!
SWITCH BETWEEN FIVE CLASSES
Freely switch between five classes as you wish. Your character can take on any role at any time, including Guardian, Swordsman, Cleric, Archer, and Mage.
FULLY CUSTOMIZE YOUR CHARACTER
Customize your character's appearance from every piece of equipment to their voice. Change outfits to what fits your current mood and acquire fun costumes. Dozens of voice overs to choose from, from classics such as 'Mysterious' to fun tropes like 'Tsundere.'
A FASCINATING STORY
Two worlds exist, straddling the ocean sky from below and above. Golden crystals rain down from an enormous tree floating in the ocean above. The miraculous power these crystals possess alter the lives of everyone and everything. Those the crystals fall upon meet one of two fates: a life of endless riches, or inimitable suffering.
These crystals were hence named "Mitra," a name that ushers forth both hope and misfortune.
This is a tale of a village whose residents are petrified as they gradually mutate into trees; of a girl enslaved, whose words none can understand; of a warrior from a ruined country, who lost both pride and limb; and of strangers from another world, whose preordained future spells doom for the land.
When the determined choose to rise against their fate, a compass will show them the way.
©Bank of Innovation. All Rights Reserved.
TERMS OF SERVICE:
Please read this Terms of Service Agreement and our Privacy Notice before using our services as they govern the relationship between you and Crunchyroll.
https://www.crunchyroll.com/games/terms/index.html
https://www.crunchyroll.com/games/privacy/index.html
http://www.crunchyroll.com/do-not-sell/

Unduh Mitrasphere di PC
1. Unduh dan instal MEmu APP

2. Menjalankan MEmu lalu buka Google Play di halaman

3. Cari Mitrasphere di Google Play

4. Unduh dan instal Mitrasphere

5. Setelah insatl APP selesai,klik ikon untuk mulai

6. Nikmati bermain Mitrasphere di PC dengan MEmu
Kenapa Memakai MEmu untuk Mitrasphere
MEmu App Player adalah emulator Android gratis terbaik dan 50 Juta orang sudah menikmati pengalaman luar biasa dalam bermain gim Android. Teknologi virtualisasi MEmu memberi kekuasaan untuk memainkan ribuan gim Android dengan lancar di PC anda, bahkan gim dengan grafis yang paling tinggi.
Layar lebih besar dengan grafis yang lebih baik; durasi panjang, tanpa batasan baterai atau data seluler.

Didukung penuh oleh Pemetaan tombol yang lengkap untuk keakuratan kontrol keyboard dan mouse maupun gamepad.

Membuka beberapa akun game atau tugas di waktu yang sama hanya pada satu PC, dengan Multi-Instance manager.
Siap bermain?