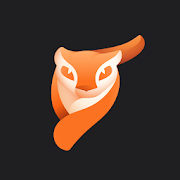 Features of Enlight Pixaloop on PC
Přestaňte se obávat přebíjení při používání Enlight Pixaloop na mobilním telefonu, uvolněte se z malé obrazovky a užívejte si aplikace na mnohem větším displeji. "Společnost MEmu vám nabízí všechny překvapivé funkce, které jste očekávali: rychlá instalace a snadné nastavení, intuitivní ovládání, žádná omezení baterií, mobilní data a rušivá volání. Zcela nový přístroj MEmu 7 je nejlepší volbou použití Enlight Pixaloop ve vašem počítači. díky naší absorpci umožňuje správce více instancí otevření 2 nebo více účtů současně. A co je nejdůležitější, náš exkluzivní emulační modul může uvolnit plný potenciál vašeho počítače, učinit vše plynulým a příjemným.
Screenshots & Video of Enlight Pixaloop PC
Vychutnejte si vynikající zážitek z přehrávání Enlight Pixaloop na PC s MEMU App Player. Je to silný bezplatný emulátor pro Android, který vám umožní hrát tisíce her v systému Android. Animate your photos on the go!
Game Info
Animate your photos on the go! Intuitive 3D picture editor with filters for adding motion to your pictures and loads of other unique features!
Photo animation and editing are made easy with Motionleap (formerly Pixaloop) by Lightricks (the developer behind Lightleap, Videoleap, Facetune, Photoleap, and others), chosen as one of Google Play's Best Apps of 2019! Motionleap is part of the Creative Kit (previously Enlight). Animate and edit photos with the Creative Kit's amazing photo editing tools!
Motionleap is a PRO 3d photo app for Android! It offers everything you need to edit a picture on the go. Includes an array of stylish effects, filters, and tools to help you create a stunning image using amazing 3D live image filters and effects. With Motionleap, you can directly post your photo artwork to Facebook, Instagram, etc. Skyrocket your creativity, and edit any picture with just a few taps!
Motionleap Key Features
Animation creator with intuitive arrows sets photo motion direction
Background changer with stunning filters
Animation effects for pictures with overlays, sparkles, and more
Picture effect editor for making all necessary 3D photo adjustments
A wide variety of automated sky backgrounds resembling timelapse
Easily Create 3D Photos
Edit pictures into animated 3D photos: use arrows to add movement, choose the speed and replace the background. AI-powered tools and effects for pictures make it easier than ever to define entire areas of a picture or fine-tune for more control.
Add Unique Overlays and Effects
Motionleap makes it easy to add unique overlays and effects to still images that will engage your followers and wow your friends. So whether you want to create a professionally finished animation or simply add fun effects to your pictures, you can do it all with Motionleap.
Motionleap brings flowing life and motion to images, creating animation pictures and cinematographic effects that will wow everyone, from your friends to your followers. And, best of all, it's a free picture animation app and editor! Animate pictures and add 3D picture effects to watch your still image come to life as incredible 24 fps videos that boomerang back and forth or flow like a GIF.
Photo Effect Creator
Highlight your image with amazing picture effects. With a powerful and intuitive application at your fingertips, watch as each picture is set to motion and becomes a flowing live 3D picture with the help of amazing filters and effects that will bring out your inner creative genius. With Motionleap, you can enjoy the ease of one-touch smooth transformation and 3D photo animation that brings your creations to life.
Creative Photo Editor
Add awesome effects to your images with the creative photo editor. Start your photo editor adventure with a wide range of filters and effects at your fingertips. Use the image brush photo editor tool to create perfect effects for your flowing live 3D picture.
Your Digital Masterpiece
Motionleap allows you to easily edit images with artistic, powerful, precise, and easy-to-use 3D picture animation tools. Use the picture editor to revolutionize your images with a real-time editor that lets you create mesmerizing art in a moment. Motionleap lets you create and edit moving photos with easy and powerful editing tools, including background changer, 3D Live, 3D motion, picture overlays, and more.
Let your creativity run free with tons of fun effects, overlays, and animation tools. Create amazing effects from live images, add motion and transform each picture into a magical work of art.
Motionleap is a part of Creative Suite, which includes a wide range of video and image editing solutions. Among them:
- Boosted, the Marketing Video Maker
- Videoleap, the Powerful Video Editor
- Facetune2, the Selfie Editor
- Lightleap, the Professional Image Editor
Terms of use: https://static.lightricks.com/legal/terms-of-use.pdf
Privacy policy: https://static.lightricks.com/legal/privacy-policy.pdf

How to Download Enlight Pixaloop on PC
1. Download MEmu installer and finish the setup

2. Start MEmu then open Google Play on the desktop

3. Search Enlight Pixaloop in Google Play

4. Download and Install Enlight Pixaloop

5. On install completion click the icon to start

6. Enjoy playing Enlight Pixaloop on PC with MEmu
Why Use MEmu for Enlight Pixaloop
MEmu je zdarma a ten nejlepší Android emulátor. 50 milionů lidí si užívá jeho nejlepší herní zážitky. Technologie virtualizace MEmu ti dovolí plynule hrát Android hry na PC a to i ty nejnáročnější.
Bigger screen with better graphics; Long duration, without limitation of battery or mobile data.

Full Keymapping support for precise control of keyboard and mouse or gamepad.

Multiple game accounts or tasks on single PC at one time with Multi-Instance manager.
Ready to Play?