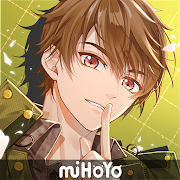 Fitur Tears of Themis di PC
Dengan seluruh passion-mu untuk bermain Tears of Themis, tidak seharusnya tanganmu terbatasi oleh layar kecil ponselmu. Bermainlah seperti profesional dan dapatkan kontrol penuh gim kesukaanmu dengan keyboard dan mouse. MEmu menawarkan semua hal yang kamu harapkan. Unduh dan mainkan Tears of Themis di PC. Mainkan selama apapun yang kamu inginkan, tidak akan ada lagi batasan baterai, data seluler, dan panggilan yang mengganggu. MEmu 8 yang baru adalah pilihan terbaik untuk memainkan Tears of Themis di PC. Telah dipersiapkan dengan keahlian yang kami miliki, sistem keymapping mandiri nan indah, menciptakan gim Tears of Themis PC yang nyata. Disandi dengan penyerapan kami, membuat multi-instance manager bisa membuatmu memainkan dua atau lebih akun pada perangkat yang sama. Dan yang paling penting, mesin emulasi eksklusif kami dapat melepaskan seluruh potensi PC Anda, sehingga membuat semua berjalan lancar. Kami tidak hanya peduli bagaimana kamu bermain, tetapi juga seluruh proses menikmati kebahagiaan dalam bermain gim.
Tangkapan layar & Vidio Tears of Themis PC
Unduh Tears of Themis di PC dengan Emulator Android MEmu. Nikmati permainan pada layar yang besar. What seemed to be independent cases slowly begins to link together and form a larger picture.
Info gim
What seemed to be independent cases slowly begins to link together and form a larger picture.
The hand behind it all has no regards for social order and aims only to destroy all that is decent and good.
As the truth becomes more obscure and shrouded in mystery, the lines between good and evil blurs. With the world against you and the words of reason falling on deaf ears....
Will you still be determined to stand by your choices and beliefs?
◆Evidence Collection - Search the scene and uncover the truth
Discover delicate evidence and items lying at the crime scene and reveal the truth.
Acquire testimonies from suspects. Analyze and compare their testimonies to contradicting clues found on them to uncover the key evidence.
Defeat your opponents in the court of law with logic and wits to deliver true justice!
◆Exquisite Dynamic Illustrations - Learn everything about him
The exquisite Dynamic Illustrations brings cards to life, forever framing your treasured memory with him in vivid detail.
Once a personal story is unlocked, you will begin to receive video calls from your special someone! Indulge in his resonating voice and daily interactions!
Go on dates that will make you melt and experience heart-racing intimate moments.
◆Precious Memories - Create cherished memories together
Every character has their unique story arcs that hide his most well-guarded secrets.
Venture deeper into his heart by completing these stories to learn the truth about him, creating memories that belong to just the two of you.
◆Personal Lounge - A Private Space for You and Them
The new Lounge feature is now available. Collect blueprints and build furniture to furnish the sweet space where you spend cozy days with them.
Offical Website:https://tot.mihoyo.com/en-us/
Offical Twitter Account:https://twitter.com/TearsofThemisEN
Offical Facebook Fanpage:https://www.facebook.com/tearsofthemis.glb
Customer Service:totcs_glb@mihoyo.com

Unduh Tears of Themis di PC
1. Unduh dan instal MEmu APP

2. Menjalankan MEmu lalu buka Google Play di halaman

3. Cari Tears of Themis di Google Play

4. Unduh dan instal Tears of Themis

5. Setelah insatl APP selesai,klik ikon untuk mulai

6. Nikmati bermain Tears of Themis di PC dengan MEmu
Kenapa Memakai MEmu untuk Tears of Themis
MEmu App Player adalah emulator Android gratis terbaik dan 50 Juta orang sudah menikmati pengalaman luar biasa dalam bermain gim Android. Teknologi virtualisasi MEmu memberi kekuasaan untuk memainkan ribuan gim Android dengan lancar di PC anda, bahkan gim dengan grafis yang paling tinggi.
Layar lebih besar dengan grafis yang lebih baik; durasi panjang, tanpa batasan baterai atau data seluler.

Didukung penuh oleh Pemetaan tombol yang lengkap untuk keakuratan kontrol keyboard dan mouse maupun gamepad.

Membuka beberapa akun game atau tugas di waktu yang sama hanya pada satu PC, dengan Multi-Instance manager.
Siap bermain?