PUBG Mobile is once again back with another collaboration and this time, it is the popular anime Jujutsu Kaisen. The collaboration was first announced in the PUBG Mobile Team Up Challenge 2021. Players will be able to play the themed mode in Erangel, by clicking the theme box tick in the map section. The update will arrive in Battlegrounds Mobile India (BGMI) as well. There are many in-game items available related to this collaboration. In this article, we will go over some tips and discuss how to play the Jujutsu Kaisen mode in PUBG Mobile.
PUBG Mobile x Jujutsu Kaisen mode: How to play
Players will be able to play the special theme mode only in Erangel map. They will have to select the theme option in the map section to play. Players will get many Cursed crates around the map. Crates will spawn in certain areas like Prison, Hospital, etc. Players will get utilities and guns from those crates.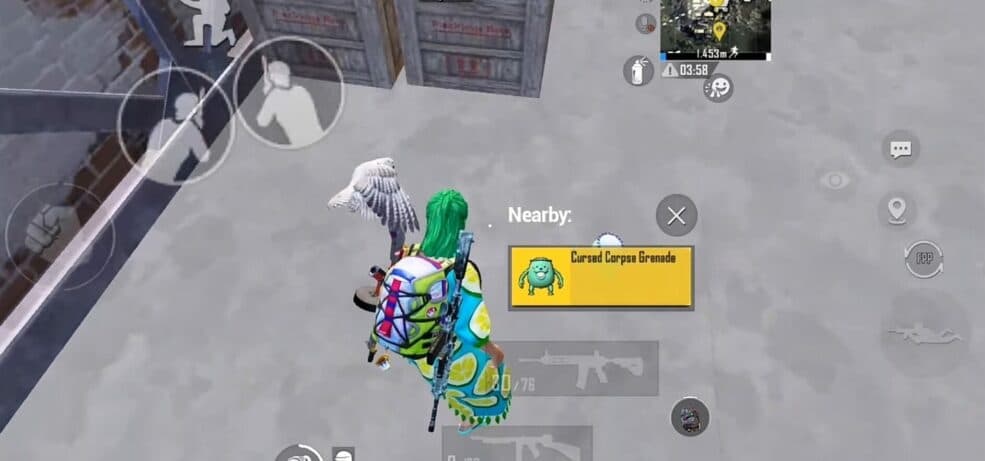 Image via KRAFTON
Players will get a mysterious throwable called 'Cursed Corpse Grenade'. Exploding this grenade will spawn a giant creature named 'Cathy'. It can be used in fights to get an advantage. Defeating this creature will also give players a moderate amount of loot. But this creature can harm the creator players too, so be careful.
Image via KRAFTON
Utility and gun shops will remain the same in this mode. The recall will still be available. In this event mod, using the cursed corpse grenade and opening the cursed crate will give twenty achievement points.
PUBG Mobile x Jujutsu Kaisen exploration event: Tips and tricks
Just like the League of Legends: Arcane mode, there will be an exploration event in this mode too. Players will get exploration points, by playing classic matches in this mode. The distribution of exploration points will be based upon players' performance in those classic matches. The better players perform, the more points they get.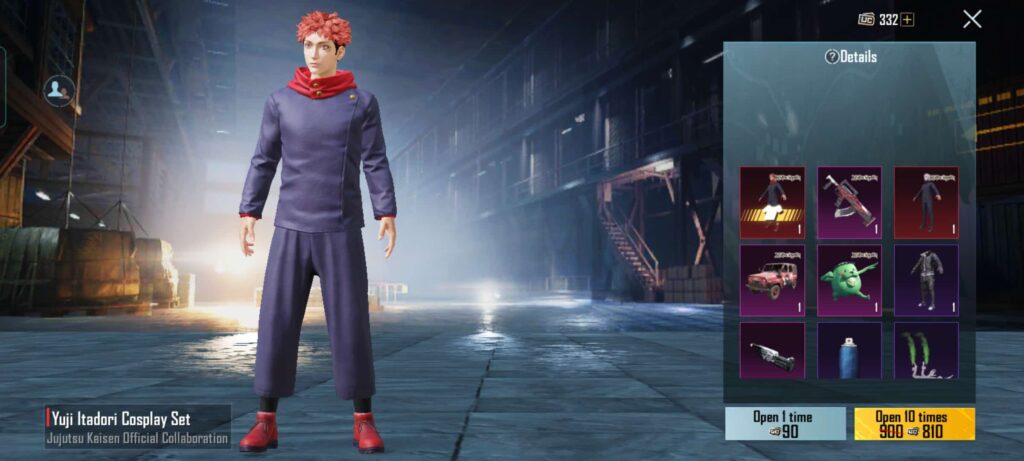 Image via Krafton
Players will get many time-limited and permanent Jujutsu Kaisen themed items from this event. Though players can only get a total of 140 points each day, they will have to play daily to complete the whole exploration chapter.
About Jujutsu Kaisen
Jujutsu Kaisen is a Japanese manga series written and illustrated by Gege Akutami, serialized in Shueisha's weekly jump since March 2018. The Jujutsu Kaisen chapters are collected and published by Shueisha, with eighteen tankōbon volumes released as of December 2021.
The story follows high school student Yuji Itadori as he joins a secret organization of Jujutsu Sorcerers to kill a powerful Curse named Ryomen Sukuna, of whom Yuji becomes the host.
Jujutsu Kaisen is a sequel to Akutami's Tokyo Metropolitan Curse Technical School, serialized in Shueisha's Jump GIGA from April to July 2017, later collected in a tankōbon volume, as Jujutsu Kaisen 0, in December 2018.
Discover More about MEmu Play