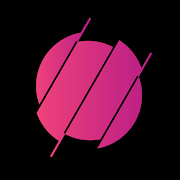 Triller: Social Video Platform
Triller LLC
Features of Triller: Social Video Platform on PC
Přestaňte se obávat přebíjení při používání Triller: Social Video Platform na mobilním telefonu, uvolněte se z malé obrazovky a užívejte si aplikace na mnohem větším displeji. "Společnost MEmu vám nabízí všechny překvapivé funkce, které jste očekávali: rychlá instalace a snadné nastavení, intuitivní ovládání, žádná omezení baterií, mobilní data a rušivá volání. Zcela nový přístroj MEmu 7 je nejlepší volbou použití Triller: Social Video Platform ve vašem počítači. díky naší absorpci umožňuje správce více instancí otevření 2 nebo více účtů současně. A co je nejdůležitější, náš exkluzivní emulační modul může uvolnit plný potenciál vašeho počítače, učinit vše plynulým a příjemným.
Screenshots & Video of Triller: Social Video Platform PC
Vychutnejte si vynikající zážitek z přehrávání Triller: Social Video Platform na PC s MEMU App Player. Je to silný bezplatný emulátor pro Android, který vám umožní hrát tisíce her v systému Android. Triller is an entertainment and music platform.
Game Info
Triller is an entertainment and music platform. A social video editor built for a community of creators. Where you can show the world who you are by capturing amazing videos and sharing them in seconds.
Whether you need to add music to video, add filters and effects, share your videos to Triller and other platforms, or discover the next big star, Triller is the video app you need!
CREATE & SHARE
Express yourself and connect with the content you love. Create amazing music videos and follow trending challenges with stars like Charli and Dixie D'amelio. Be creative and lead the next dance trend or challenge and become the most viewed. Millions have made Triller videos along with huge global stars such as Eminem, Justin Bieber, Josh Richards, Charli D'amelio, Noah Beck, Kevin Hart, Tyga, Saweetie, The Weeknd, and more.
Just shoot a few takes, tap the next button, edit, add music and Triller will quickly edit everything together into an impressive, shareable video. Wow the world, get more followers, go viral, and become famous on Triller!
DISCOVER TRILLS
Feeling bored and looking for new fun creative content? Discover clash videos, challenge videos, music videos, and similar super-creative Trills on our amazing social video platform. Scroll down to get new Trills endlessly, or go to the "Following" section to see the Trills from content creators you follow.
USE Triller to:
Create professional videos in minutes with the help of our unique auto-editing algorithm Look your best with 100+ video filters
Access the top trending tracks or your own music from your library
Watch live video streams from our top creators
Share videos via Instagram, Twitter, Facebook, Text, E-mail or save to your camera roll
You do you, Triller does the rest.
Start creating with Triller now!
Questions? Feedback? We love it. Please write to us at feedback@triller.co

How to Download Triller: Social Video Platform on PC
1. Download MEmu installer and finish the setup

2. Start MEmu then open Google Play on the desktop

3. Search Triller: Social Video Platform in Google Play

4. Download and Install Triller: Social Video Platform

5. On install completion click the icon to start

6. Enjoy playing Triller: Social Video Platform on PC with MEmu
Why Use MEmu for Triller: Social Video Platform
MEmu je zdarma a ten nejlepší Android emulátor. 50 milionů lidí si užívá jeho nejlepší herní zážitky. Technologie virtualizace MEmu ti dovolí plynule hrát Android hry na PC a to i ty nejnáročnější.
Bigger screen with better graphics; Long duration, without limitation of battery or mobile data.

Full Keymapping support for precise control of keyboard and mouse or gamepad.

Multiple game accounts or tasks on single PC at one time with Multi-Instance manager.
Ready to Play?