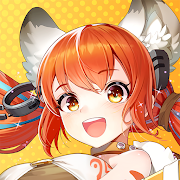 Características de Dawn of Dynasty en PC
Con toda tu pasión para jugar Dawn of Dynasty, no se supone que tus manos estén limitadas en una pequeña pantalla de tu teléfono. Juega como un profesional y obtén el control total de tu juego con el teclado y el mouse. MEmu le ofrece todas las cosas que espera. Descargar y jugar Dawn of Dynasty en PC. Juega todo el tiempo que quieras, sin más limitaciones de batería, datos móviles y llamadas molestas. El nuevo MEmu 7 es la mejor opción para jugar Dawn of Dynasty en PC. Preparado con nuestra experiencia, el exquisito sistema de keymapping preestablecido convierte a Dawn of Dynasty en un verdadero juego de PC. Codificado con nuestra absorción, el administrador de instancias múltiples hace posible jugar 2 o más cuentas en el mismo dispositivo. Y lo más importante, nuestro exclusivo motor de emulación puede liberar todo el potencial de su PC, hacer que todo sea más fluido. Nos importa no solo cómo juegas, sino también todo el proceso de disfrutar de la felicidad de los juegos.
Capturas de pantalla y Vídeo de Dawn of Dynasty PC
Descargar Dawn of Dynasty en PC con MEmu Android Emulador. Disfruta jugando en la pentalla grande. Welcome to Dawn of Dynasty, the cutest Three Kingdom strategy game!
Información del Juego
Welcome to Dawn of Dynasty, the cutest Three Kingdom strategy game!
The Han Empire is on the verge of collapse. Ambitious warlords rise to power, claiming cities and land for themselves. You must recruit powerful generals, raise an invincible army, and expand your territory to reunify China!
☆ The Cutest Three Kingdom Game!
Zhao Yun, Cao Cao, Zhuge Liang... how can they possibly be this cute?! Featuring gorgeous artwork from trending Chinese and Japanese graphic artists, you can now recruit and fight alongside famous generals and warlords in their gender-bent forms!
☆ Intense Real-Time Battles!
Command your army in intense thousand-man battles - a true real-time strategy experience! With an unprecedented amount of freedom to control your armies' movement in battle, you can now pull off clever maneuvers to shatter your opponents' defenses!
☆ Infinite Map Zoom Feature!
Explore the expansive world of Three Kingdoms with the brand new infinite zoom feature! With just two fingers, zoom in and out freely to view your structure setups, army deployments, or even inspect surrounding areas for hidden dangers!
☆ Customize and Build Your Own City!
Join your favorite Factions and decorate your City with unique exterior decors! Enjoy building your fully-customizable City with roaming citizens, patrols, castle walls, and torch-lit streets!
Join us now, my lord!
Your very own Three Kingdoms legend is about to unfold!

Cómo Descargar Dawn of Dynasty en PC
1. Descargar el instalador de MEmu y finalice la instalación

2. Iniciar MEmu y abrir Google Play en la página de inicio

3. Buscar Dawn of Dynasty en Google Play

4. Descargar y instalar Dawn of Dynasty

5. Hacer click al icono para iniciar

6. Disfruta jugando Dawn of Dynasty en PC con MEmu
Por qué usar MEmu para Dawn of Dynasty
MEmu App Player es el mejor emulador de Android gratuito y 50 millones de personas ya están disfrutando su magnífica experiencia jugando en Android. La tecnología de virtualización de MEmu te permite jugar a miles de juegos Android suavemente en tu PC, incluso los más intensivos gráficamente.
Pantalla más grande con mejores gráficos; Larga duración, sin limitación de batería o datos móviles.

Soporte completo de keymapping para un control preciso del teclado y el mouse o gamepad.

Múltiples cuentas de juegos o tareas en una sola PC a la vez con el administrador de instancias múltiples.
¿Listo para jugar?